Main content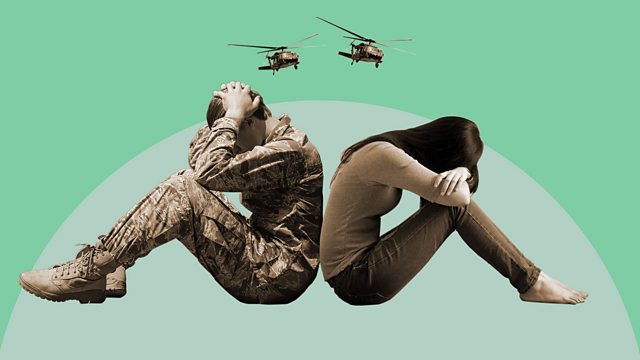 Partners of veterans with PTSD, Kids and climate change, Regina King
Partners of veterans with PTSD; same-sex marriage in Northern Ireland; how to talk to your kids about climate change; and Regina King on her latest series, Watchmen.
In a new series, we hear from three women whose partners are veterans with PTSD. They describe what it's like living alongside the condition, often for decades, and how it's affected their own mental health, relationships and self-confidence. Over the past two years the charity Combat Stress has been running workshops across the country to help partners in crisis. This summer they launched an online programme - the first of its kind in the UK - designed to help partners isolated at home due to caring responsibilities, childcare and work pressures. Today we hear Sheila's story and how she found help for herself and her husband.
Things are changing for women in Northern Ireland. Abortion has just been decriminalised and we can expect same-sex marriage to become available in the New Year. Northern Ireland was actually the first place in the UK where gay couples could get a civil partnership, but is now the last place in the UK to have same-sex marriage. Jane speaks to Grainne Close and Shannon Sickles - the first couple to get a civil partnership 15 years ago - about how things have changed.
As more and more children and young people become engaged in environmental issues, how can parents support them and talk to them about climate change in an age-appropriate way? And are schools doing enough to educate this eco-conscious generation? We discuss with climate change psychotherapist Caroline Hickman, climate change teacher Fiona Cowen and teen eco-activist Ella Mann.
The Oscar winning American actress Regina King, star of 'Boyz n the Hood', 'Jerry McGuire', 'Seven Seconds' and 'If Beale Street Could Talk', has been named as one of Time's 100 most influential people of 2019. She talks to Jane about her new series, 'Watchmen'.