Main content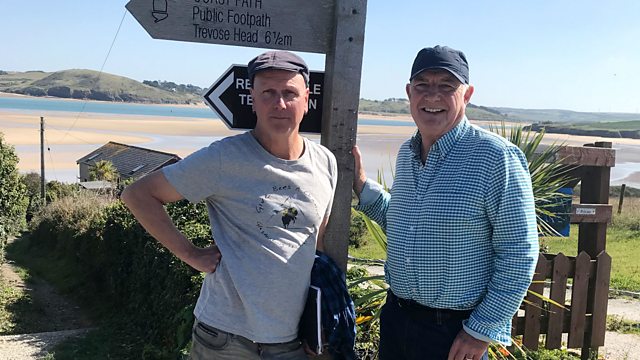 Rick Stein's Cornwall
Rick Stein from a DJ in Padstow to a top chef and restaurateur and why Cornwall means so much to him.
Rick Stein's first business venture in Padstow was a nightclub which he bought in the 1970s but it was soon shut down due to the rowdy behaviour of the drunken fisherman. To avoid bankruptcy he turned the nightclub into a restaurant and that's where everything changed for him. Some of those burly fishermen who caused the trouble under the influence of too much alcohol became his suppliers and his business took off.
Over forty years on for Rick Cornwall and Padstow "remains pleasantly old fashioned and just that little bit different" and in this edition of Open Country he revisits his favourite places.
To help tell his story Rick talks to local fisherman Rob Thompson who when fishing with his father Tony in the 1970s used to supply the catch of the day.
Artist Kurt Jackson and Rick visit Hawkers Cove and Nicola Hooper tells Rick why they've adopted a more traditional, old-fashioned way of farming.
Rick's friend Dave Brown, who played with bands in the 60s and 70s from Elkie Brooks to the Stones, is still playing but now with a local ukulele band, 'The St Merryn Ukes'.
Presenter: Rick Stein.
Producer: Perminder Khatkar.
Podcast
Countryside magazine featuring the people and wildlife that shape the landscape of Britain