Main content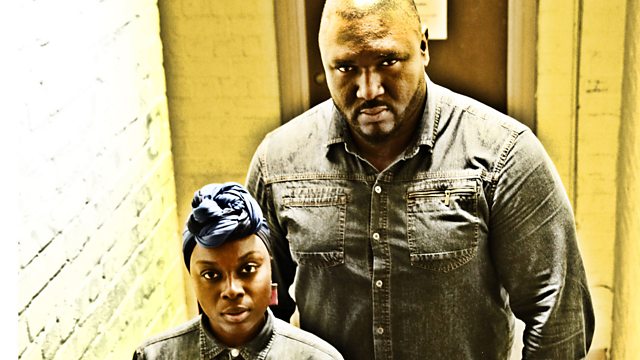 Red Earth, Red Sky
70-year-old Paul travels from the UK to Nigeria to bury his sister. He travels with his niece, when on the Benin Bypass they are kidnapped at gunpoint and forced into the bush.
Based on a true story: 70 year old Paul had a dream in London where his sister, Evelyn, asked him to take her back to Agbor, their town of birth. The next morning he received a call saying his sister had died in Lagos. Paul, a religious man, knew what he had to do.
Paul, and his niece Carol arrive in Lagos and are travelling along the Benin Bypass when the car is ambushed by masked armed men. They are dragged out of the car and taken into the bush and held to ransom.
Paul - Nonzo Anozie
Carol/Evelyn -Joan Iyiola
Chinedu/Sunny - Peter Bankole
Deborah - Susan Aderin
Ovo- Seun Shote
Franklyn - Adam Courting
Written by Janice Okoh
Produced and Directed by Pauline Harris
BACKGROUND AND CONTEXT
With 190 million people who are mostly at poverty level, kidnappings began as a protest against the rich oil workers in Nigeria, but now it's a business. On average there are seven kidnappings a day. Red Earth, Red Sky unfolds against this backdrop. It's based on true events of a family relative of Janice Okoh's who was kidnapped in 2017. Two people were killed. No one has since been brought to justice.
Further info on cast: Nonzo Anozie is best known for his role as Xaro Xhoan Daxos in the HBO television series Game of Thrones, Tank in RocknRolla, Sergeant Dap in Ender's Game, Abraham Kenyatta in Zoo, Captain of the Guards in Cinderella. Theatre includes
At the age of 23 Anozie went on to be the youngest person ever to play the title role in King Lear in a Royal Shakespeare Company production. Anozie also received critical acclaim for his performance in the title role in Othello and as the prisoner in Edmond at the National Theatre, directed by Ed Hall. He has done a world tour with the Cheek by Jowl Theatre Company and won a Magnolia Award for best actor and the Sunday Times/National Theatre Ian Charleson Award for best young actor in a classical role.
Iyiola starred opposite Chiwetel Ejiofor as Pauline Lumumba in A Season in the Congo at The Young Vic, directed by Joe Wright. She played the title role in the Duchess of Malfi at the RSC, for tv she has appeared in Black Earth Rising for the BBC, New Blood, Yonderland.
Call 0800 082 82 84 to donate to the Radio 4 Christmas Appeal
Audio Books - great readings