Main content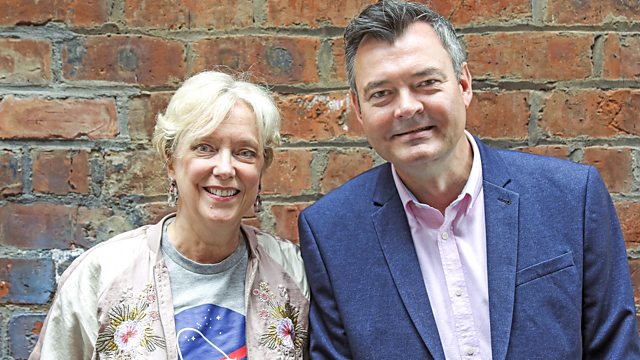 Comedians Rob Beckett and Hannah Gadsby, Country Singer Tenille Townes, and Dave Brock from Hawkwind
Ahead of his upcoming Glasgow show, in November, Comedian Rob Beckett discusses his new tour Wallop!
Grant Stott will be talking to Comedian Rob Beckett who is back on tour with a brand new stand up show called Wallop! It's been a busy few years for the Mouth of the South and Host of BBC One's All Together Now but, somehow, he's found time to hit the road and he's coming to Scotland!
As locally shot film, Connect - which deals with male mental health - hits the cinemas across Scotland, he'll hear from Scottish star, Kevin Guthrie, and ahead of her Glasgow gig next week, Canadian country singer, Tenille Townes is live from our London studio.
Grant will also be hearing from the brilliant music writer and broadcaster, David Hepworth: he'll be discussing his new book, The Rock & Roll A Level, which is designed to 'rescue the pop quiz from the grip of bores who know the chart position of everything and the value of nothing!'
Australian Comedian, Hannah Gadsby is back after her amazing success with Nanette - this tour is called 'Douglas' and she'll be on hand for a chat about her hopes for the show - which we can see in Edinburgh on the 30th of October.
All that and the legendary Dave Brock of Hawkwind - discussing their new album, looking back over his amazing career and talking about their 50th anniversary tour, which will bring them to Scotland.