Main content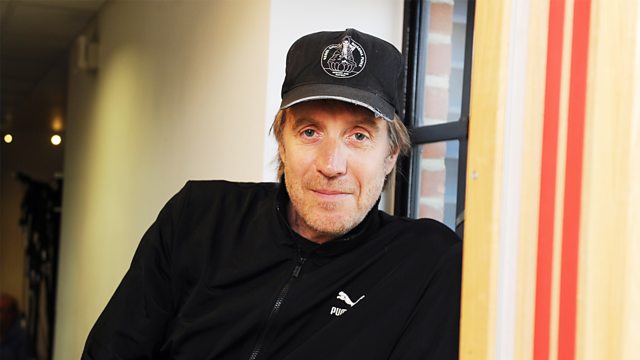 Rhys Ifans
Rhys Ifans wakes up and embraces the day with Zoe Ball and the team. Zoe invites The Circle finalists Woody, Tim and Paddy to play Hit, Miss Or Maybe with the hottest new tunes.
Wake up and embrace the day with Zoe Ball! Rhys Ifans tells us about starring in the play On Bear Ridge at the Royal Court Theatre in London.
Zoe invites The Circle finalists Woody, Tim and Paddy to play Hit, Miss Or Maybe with the hottest music right now, including tracks from Bruce Springsteen, Lewis Capaldi and Liam Payne.
Plus we open the doors to our Strictly Come Dancing Clinic with Zoe's former dance partner and It Takes Two pal Ian Waite who looks back on the weekend's drama.
Along with Tina Daheley on news, Richie Anderson on travel and Mike Williams on sport, Zoe and the team have the best start to your morning. With celeb guests, quizzes, headlines, tunes chosen by listeners and more music than you can shake a glitterball at!
There's also weather with Carol Kirkwood, BBC commentator Gareth Lewis is live from Japan to reflect on victories for England and Wales at the Rugby World Cup and a Pause For Thought from writer and musician Jahnavi Harrison as Zoe entertains the nation with fun for the family!
Pause For Thought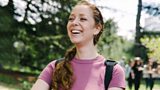 Writer and Musician, Jahnavi Harrison:
 It's been a bit mad lately - I've been rehearsing and touring a mantra music concert - first in Moscow, then this past Saturday here in London, and headed to New York tomorrow morning. It's been quite the whirlwind, but a happy one. Everywhere we go, it's so uplifting to share conscious music that aims to nourish the spirit, and to see how regardless of language or culture, singing together works magic for the mind and heart.
 Singing has always been a part of my life, but I never thought I'd be sharing it in this way. I grew up in a close-knit Hindu community, where we sang and chanted Hare Krishna and other prayers every day. In school on the temple grounds, we'd sing morning, noon and often night. It was a beautiful way to start life.
 Aged 9 my parents decided I'd better join the last year of a local primary so I could get used to regular school before going to secondary. I hated it. It was a culture shock to say the least. For the first time I had to answer constant questions and teasing about my Indian name; being a vegetarian; my family; where I'd come from.
 I tried to disappear by becoming as unremarkable as a sheet of paper. It was somewhat effective! But the result was inevitably deeply uncomfortable.
 My teacher, Miss Zatman watched me through the year - wilting like old lettuce. Toward the end of the year the school were putting on a production of the Wizard of Oz and she pushed me to audition. For some reason I went along with it, even though I'd never sung alone in front of people in my life. I found myself fittingly cast as the cowardly lion - quite a surreal moment, not just that I did it, but that I could do it.
 My teacher's belief in me - seeing both courage and ability that I couldn't see, pushed me to do something I never imagined possible. If I met my 9 year old self today, I don't know if I would have thought she was capable of all that has transpired. It makes me wonder how I could do better at seeing the spark in others, and fanning it. Perhaps that would be the greatest way to show my gratitude for all who have done the same for me.