Main content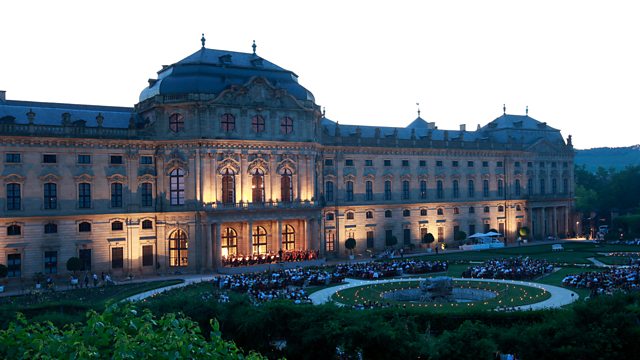 Schubert and Weinberg
Concerts from across Europe with Fiona Talkington. Tonight includes two Schubert Symphonies recorded at the Würzburg Mozart Festival in Germany.
Fiona Talkington presents performances from across Europe
We are back this week at the Würzburg Mozart Festival with two Schubert symphonies - live performances of pieces that Heinz Holliger has been working with the Basel Chamber Orchestra to bring out as commercial recordings.
And the Karajan Academy are back with Ravel. The young musicians of the Karajan Academy are supported and mentored by members of the Berlin Philharmonic and are playing Ravel's orchestral tribute to Couperin.
And among these orchestral delights comes a powerful Piano Trio by Mieczysław Weinberg, a Polish-born composer of Jewish heritage, who fled east to the Soviet Union at the outbreak of the Second World War - he was the only survivor from his immediate family. Weinberg struck up a friendship with Shostakovich and this trio shares some of his friend's soundworld, but this is also a powerfully personal and individual piece. The Marvin Trio have been winning chamber music prizes across the globe, exciting audiences with their skill and commitment, and this resonates strongly in the Weinberg Trio as they count former Eastern Bloc countries as their homes.
Schubert
Symphony No 3 in D major, D200
Basel Chamber Orchestra.
Heinz Holliger, conductor
Ravel
Le Tombeau de Couperin
Berlin Philharmonic Karajan Academy
Pablo Heras-Casado, conductor
Weinberg
Piano Trio, Op 24
Marvin Trio
Schubert
Symphony No. 2 in B flat, D125
Basel Chamber Orchestra.
Heinz Holliger, conductor
Image credit: (c) Christian Schwab
Featured in...
We broadcast more live and specially-recorded concerts and opera than any other station.