Main content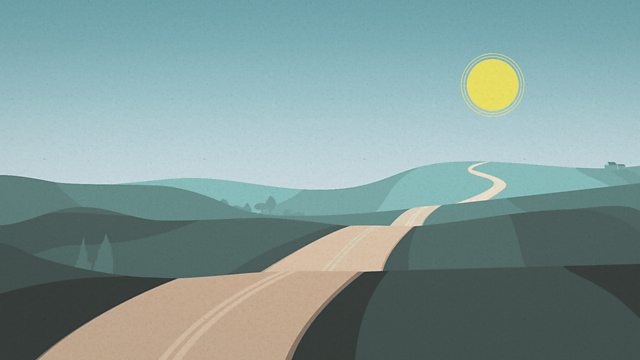 What Is Modern Art?
Scoffing critics to celebrations of invention - prose, poetry and music inspired by art, including Steve Reich and Christina Rossetti, Yasmina Reza, Don McLean and Robert Hughes.
From scoffing critics to celebrations of invention - prose, poetry and music inspired by art with readings by Peter Wight and Indra Ové.
We hear from TV presenter Jeremy Paxman questioning Damien Hirst, the Director of the Tate 1938–64 John Rothenstein's analysis of Bridget Riley's art of optical illusion and predictions about the future of art from the influential Australian Robert Hughes - presenter and author of the Shock of the New 1980 documentary television series.
Readings include Christina Rosetti's poem In an Artist's Studio, extracts from Plato on what making art is; the American critic Susan Sontag's argument for a new erotics of art; John Donne's poem Witchcraft by a Picture; a speech from the hit play Art, written by Yasmina Reza and translated by Christopher Hampton, which depicted the response of his friends to a man buying a completely white painting and the views of residents in Harlem to photographs of their streets in an essay from Sharifa Rhodes-Pitts.
Claude Debussy scorned the term Impressionism but it didn't stop critics using it to describe his compositions and the music choices in this programme include Debussy's La Mer performed by Simon Rattle and the Berlin Philharmonic, Don McLean's Vincent inspired by Van Gogh's painting of Starry Nights, Clarence "Pinetop" Smith's Boogie Woogie and Four Organs by composer Steve Reich, one of the people sharing their view of an art work from the collection of MOMA, in New York in the new podcast and Essay series The Way I See It - which you can find on BBC Radio 3 at 10.45pm or available to download.
You might also be interested in the Free Thinking programme collection of discussions of visual art and debates about running a museum recorded with Frieze London Art Fair
READINGS and TV clips
Jeremy Paxman interviews Damien Hirst on Newsnight 2012
Albert Wolff: Review of an 1876 Impressionist Exhibition
Susan Sontag: Against Interpretation
Andy Rooney asks When Did This Become Art?
Wallace Stevens: The Man With the Blue Guitar
Plato: The Republic Book 10 translated by Robin Waterfield
Leon Battista Alberti: On Painting published 1450 translated by John R Spencer
Elizabeth Jennings: Caravaggio's Narcissus in Rome
John Donne: Witchcraft by a Picture
Bruno Alfieri: Review of Jackson Pollock quoted in a Time magazine article "Chaos, Damn It!" 1950
Oscar Wilde: The Picture of Dorian Gray
Marcel Proust: The Guermantes Way translated by Mark Treharne
Yasmina Reza: Art translated by Christopher Hampton
John Rothenstein on Bridget Riley: Modern Painters Volume III
Sharifa Rhodes-Pitts: Harlem is Nowhere
Frank O'Hara: To Larry Rivers
Robert Hughes from his TV series The Shock of the New 1980
Producer: Luke Mulhall
Music Played
Timings (where shown) are from the start of the programme in hours and minutes
Albert Wolff

Review of an 1876 Impressionist Exhibition, read by Peter Wight

Susan Sontag

Against Interpretation, read by Indra Ové

Wallace Stevens

The Man With the Blue Guitar, read by Peter Wight

Plato translated by Robin Waterfield

Republic, read by Indra Ové

Alberti translated by John R. Spencer, revised edition 1966

On Painting, read by Peter Wight

Elizabeth Jennings

Caravaggio's 'Narcissus' in Rome, read by Indra Ové

John Donne

Witchcraft by a Picture, read by Peter Wight

Christina Rossetti

In An Artist's Studio, read by Indra Ové

Bruno Alfieri

Review of Jackson Pollock quoted in a Time magazine article "Chaos, Damn It" 1950 read by Peter Wight

Oscar Wilde

The Picture of Dorian Gray, read by Indra Ové

Marcel Proust

The Guermantes Way, translated by Mark Treharne read by Peter Wight

Yasmina Reza

Art, translated by Christopher Hampton read by Indra Ové

John Rothenstein

Modern English Painters vol.3 Hennell to Hockney, read by Peter Wight

Sharifa Rhodes-Pitts

Harlem Dream Book, read by Indra Ové

Frank O'Hara

To Larry Rivers, read by Peter Wight