Main content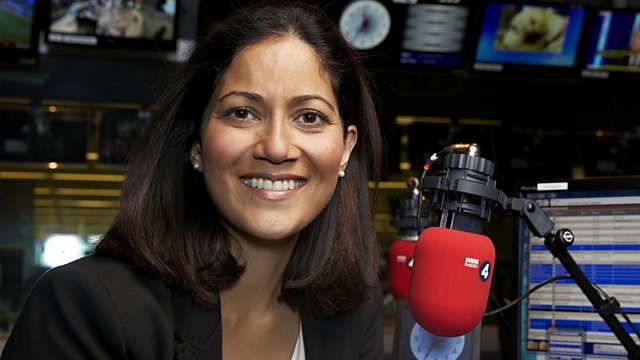 20/10/2019
Mishal Husain presents pieces on traditional Somerset cider-making, teenagers leaving home, being a non-binary child, village newsletters and being a postie at a music festival.
In the latest programme of the monthly series, Mishal Husain introduces dispatches from journalists and writers around the United Kingdom reflecting the range of contemporary life in the country.
Traditional cider-making is a slow business. But, as the poet Julian May has been discovering this autumn while he collects the variety of apples which ensure its special quality, it is a richly satisfying process which links to Somerset's past, present and future.
Anisa Subedar has seen sons leave the family home for university before, so why is she feeling the departure of a third so keenly this autumn?
Growing numbers of young people are declaring themselves non-binary. But, as Sima Kotecha explains, while this can be liberating for them it can pose challenges for parents and other other adults which they can find difficult to meet.
Amid the financial and other pressures on local newspapers from online sources of news in particular communities, village newsletters have assumed new importance. Andrew Green considers how his Oxfordshire village newsletter is put together each month and the special skills required to ensure the medium's survival.
And Alice Hutton draws back the veil on the highly-organised postal services that operate at music festivals and the poignant, heart-warming and bizarre messages that they specialise in delivering - nearly all of them with only the most rudimentary addresses.
Producer Simon Coates