Main content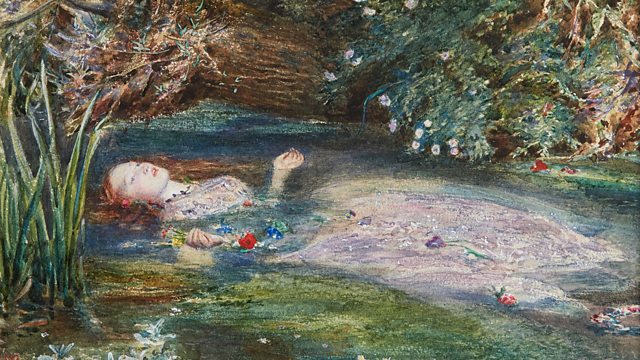 Elizabeth Siddal and the Pre-Raphaelite women, Fibres - a play about asbestos, Women's cricket
Pre-Raphaelite women: the untold story of Elizabeth Siddal, the women and families affected by exposure to asbestos, and a funding boost for women's cricket.
We hear the stories of the women of Pre-Raphaelite art whose contribution has been overlooked with Dr Jan Marsh curator at the National Portrait Gallery and from Dr Alison Smith who curated Tate's major Burne-Jones exhibition.
One in 10 mothers who've had virginal births suffer from faecal incontinence. We hear from mums Kirsty and Sophie and from Dr Sarah Webb a specialist midwife in perineal trauma. Oliver Warren a colorectal surgeon and Sue Almond a specialist pelvic physiotherapist answers some of your questions.
The author Jung Chang discusses her latest book Big Sister, Little Sister, Red Sister which tells the story of three women who helped shape the course of 20th century China.
Are race and gender a double disadvantage in the workplace? According to a new report by the Diversity Practice 85% of BAME women leaders say this is the case, an increase of 20% compared to twelve years ago. We discuss the issues with Carol Campayne Director of Diversity Practice and Yvonne Coghill OBE, Director of the NHS Workplace Race Equality Standard Implementation Team and Deputy President of the Royal College of Nursing.
The playwright Frances Poet tells us about Fibres her new play which explores the legacy of asbestos in the Glasgow shipyards. Phyllis Craig from the charity Action on Asbestos tells us about the women and families affected by the exposure.
And we hear about a 20m pound boost in funding for Women and Girls cricket with Clare Conner Managing Director of Women's Cricket at the ECB.