Main content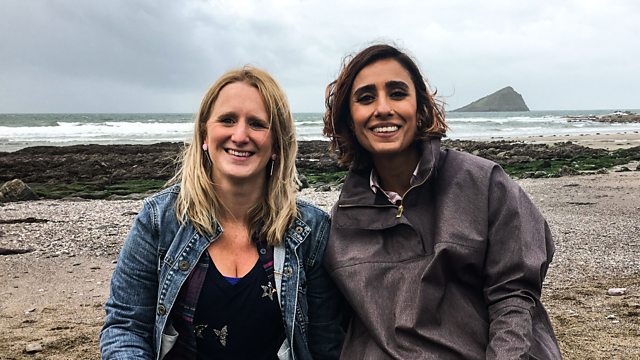 Wembury
Joe Crowley, Anita Rani and Ellie Harrison explore the wildlife and naval history of Wembury, near Plymouth, while Tom Heap tracks the gangs stealing village cashpoints.
Countryfile is exploring Wembury, near Plymouth. It has some of the best rock pools in the country, as Joe Crowley's discovering at the annual nature survey happening here, known as a bioblitz. Anita Rani unearths Wembury's naval history – until not so long ago it was the sound of gunfire you could hear overhead, not seabirds. Ellie Harrison dips beneath the waves on the hunt for the watery wildlife that calls this place home. Adam Henson is moving some of his sheep and they've gone all up-market – Downton Abbey no less. And Tom Heap is on the trail of the ram-raiding gangs ripping out the cashpoints which our villages rely on.
Wembury Point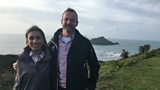 Today, Wembury Point is a countryside paradise but not so long ago the sound of gunfire was more common than the sound of birdsong.  
Anita discovers the area's unlikely history and meets Richard Snow, from the National Trust, and local volunteer Kevin Summers to find out how it was returned to its former glory. 
It's now a nature reserve and Anita finds out more about how it's maintained with the help of some particularly cute equine friends.
Not content with horsing around, Anita also looks to the skies with the RSPB's Catherine Jeffs to see if she can spot a species that's been brought back from the brink. 
Bio Blitz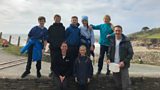 With its beautiful beaches and an island called the Great Mewstone just a stone's throw off its coastline, Wembury Point is picture perfect. 
But below its watery depths lie even greater riches.
Joe joins the youngsters discovering the natural treasures hiding among the rock pools. 
But it's not entirely clear what everything scooped up actually is..
Fortunately, Esther Hughes, from the Marine Biological Association, is a bit of a super sleuth when it comes to aquatic life. 
She's given the tricky task of attempting to identify everyone's discoveries.
ATM Ramraiders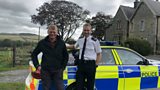 Tom's on the trail of the rural crime gangs using stolen farm machinery to smash and grab cash machines from village centres.
He visits one Cambridgeshire village left a virtual 'cash-desert' after the theft of both their cashpoints.
In Northumberland, Tom meets the farmer and country cop working together to stem the tide of thefts of farm machinery these gangs rely on.
Snorkel Safari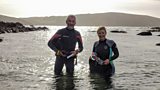 Ellie's hoping to be lucky enough to see some of Wembury's hidden underwater world firsthand - with a spot of snorkelling.
And pretty quickly those submerged secrets start to reveal themselves and its clear this is a paradise of incredible creatures.
In these waters just off the Devon coast, Ellie spots everything from a Two-Spot Goby to a Velvet Swimming Crab.

Coastal Clear-Up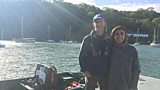 Anita takes a boat journey with Gary Joliffe. 
Gary grew up on a Norwegian island so being on the water is second nature to him. 
Today he's a man on a mission - to clear up Wembury's shoreline.
And Anita meets Laura Edmunds who's found a creative way to use all that rubbish.
Credits
| Role | Contributor |
| --- | --- |
| Presenter | Joe Crowley |
| Presenter | Anita Rani |
| Presenter | Ellie Harrison |
| Presenter | Adam Henson |
| Presenter | Tom Heap |
| Series Producer | Joanna Brame |
| Executive Producer | Bill Lyons |