Main content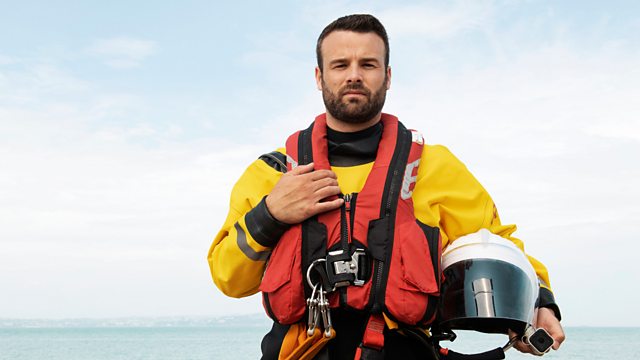 The RNLI volunteers race to the rescue of the last inhabitant of a remote island, a kayaker in trouble in the North Sea and, on the river Thames, a dog trapped by the tide.
Every day in the seas around the UK and Ireland, an army of unpaid volunteers put their lives on the line to save those of others. This is the story of the ordinary men and women of the Royal National Lifeboat Institution (RNLI) who are ready to answer their pager's call and race to the rescue of those in trouble, 24 hours a day, 365 days a year, whatever the weather. Using footage shot on the crews' own cameras, this series takes us into the heart of the action, capturing the unpredictable work of the RNLI in unique detail.
Last year, the lifeboat crews and lifeguards around the UK and Ireland raced to the aid of over 9,400 people, but all the volunteers know that when the pager goes off, not every shout will end in a successful rescue.
In the centre of Ireland, at one of the few inland lake lifeboat stations, the crew of Lough Ree are called out to one of the islands in the Lough to reports that the island's last known inhabitant has suffered a stroke. Meanwhile on the north east coast of England, the crew of Blyth race to find a sea kayaker in trouble in rough conditions, but since he raised the alarm on his mobile phone there has been no further contact from the casualty. At Tower lifeboat station in central London, a call comes in that someone has been stranded by the tide on a strip of foreshore. Arriving on scene to find a dog by itself trapped by the river, the crew's main concern is the whereabouts of its owner.
Credits
| Role | Contributor |
| --- | --- |
| Production Company | Blast! Films |
| Narrator | Stephen Mackintosh |
| Music | Sam Hooper |
| Executive Producer | Sarah Spencer |
| Director | Phil Broadhurst |
| Director | Dominick French |
| Director | Luke Proctor |
| Production Manager | Sue Innes |
| Series Producer | Alex Raw |