Main content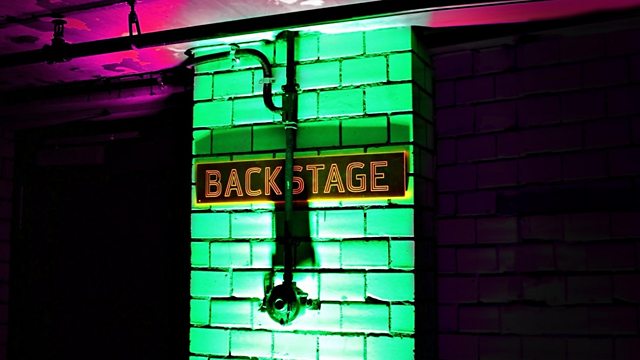 Summerhall 2019 (1/3)
Radio 3's showcase of exciting new audio recorded live at Edinburgh Festival Fringe begins with works by Naomi Sheldon, Kate O Donnell and Matilda Ibini.
This is the second year that Radio 3 hass showcased new audio plays at the Edinburgh Festival Fringe. Recorded live with an audience at the BBC's pop-up drama studio at the Summerhall arts venue, we begin with three very different plays from Naomi Sheldon, Kate O Donnell and Matilda Ibini.
19.30 - 20.00 Out of Your Mind
Three students, one underground tunnel and some very scary sounds. A spooky exploration of what happens to the mind in an age of surveillance when we go underground. What is the mind capable of when all you have is your imagination?
Naomi Sheldon (Funny Women best show 2018) returns with a new psychological drama that takes the audience on an exploration of sound and the supernatural. Not for the fainthearted…
Kate ..... Lois Chimimba
Ellen ..... Naomi Sheldon
Steph ..... Rebecca Humphries
Writer, Naomi Sheldon
20.00 - 20.30 Pass
A mother and daughter's relationship through transition. Funny, compassionate and modern drama about family relationships from award winning performer and writer Kate O'Donnell. When Kate's mum arrives on her doorstep, announcing that she has finally left her controlling husband, mother and daughter embark on unexpected adventures.
Kate ..... Kate O Donnell
Mum ..... Sue Jenkins
Writer, Kate O Donnell
20.30 - 21.00 The Grape That Rolled Under the Fridge
Imagine if your shadow were the keeper of all your secrets - a lucrative prize for unscrupulous thieves, profit-driven business and state monitoring alike. Set in a future world where advancements in technology allow accurate monitoring of everyone's activities by directly communicating with a person's shadow, which stores entire histories about their owner. When Seth's shadow is stolen, with all of its secrets, she has to get it back - and fast. An Afrofuturist tale about identity, familial relationships and the ever encroaching surveillance state by award-winning writer Matilda Ibini.
Seth ..... Shvrone Marks
Jade ..... Lois Chimimba
Mekah/Pink Stain ..... Nick Ikunda
Writer, Matilda Ibini
Co-producers, Polly Thomas and Eloise Whitmore
Executive producer, Celia de Wolf
A Naked Production for BBC Radio 3.
Last on

Broadcast