Main content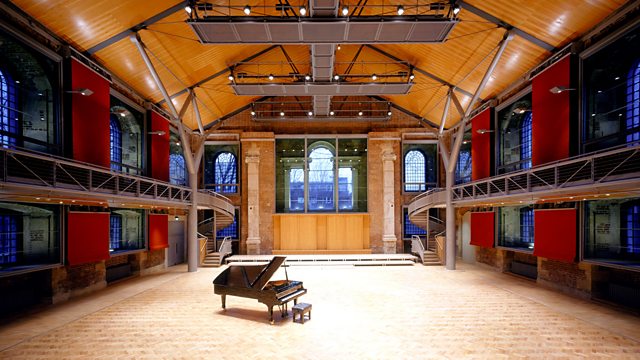 Bartók Plus from LSO St Luke's in London
The Vertavo String play Bartók's 5th and 6th String Quartets, which he composed after emigrating to the United States, alongside Dvořák's String Quartet in F major, the 'American'.
Fiona Talkington presents the final concert of Radio 3's Bartok Plus series, featuring all six of Bartok's string quartets alongside works that both influenced his evolution and chart his journey from Hungary to America. This evening, the Vertavo Quartet play Bartok's final two string quartets, which he wrote in the 1930s after emigrating to the United States. Four decades earlier, Dvorak composed his ever-popular string quartet nicknamed the 'American', which he composed in Iowa, on holiday from the National Conservatory in New York where he was director.
Recorded at LSO St Luke's in London earlier this month and presented by Fiona Talkington.
Bartok: String Quartet No.5 [1934]
Dvorak: String Quartet No.12 in F major, Op.96 'American'
8.30pm
Interval Music (from CD)
Fiona Talkington introduces Bartok's 8 Improvisations on Hungarian Peasant Songs performed by French pianist, Cedric Tiberghien, and some poignant traditional folksong.
8.50pm
Bartok: String Quartet No.6 [1939]
Vertavo String Quartet
Featured in...
We broadcast more live and specially-recorded concerts and opera than any other station.