Main content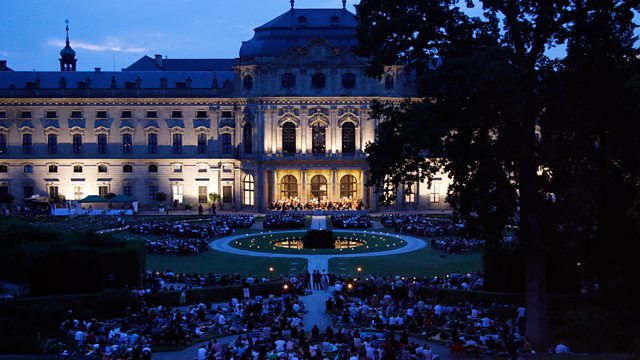 Summer festivals across Europe
Music from the Feldafing, Mozart and Bad Kissinger festivals. Pianist Kit Armstrong plays Franck, soprano Nika Gorič sings Chin and the Ural Philharmonic performs Tchaikovsky.
Fiona Talkington presents some of the best of this summer's concerts from across Europe.
Tonight we're back at the Feldafing Festival in Bavaria, and at the Mozart Festival in Wurzburg and we're also at the Bad Kissinger summer festival.
Kit Armstrong is the pianist in Franck's Piano Quintet, a role taken at the premiere by Camille Saint-Saens, in a work which struck one member of the original audience for its emotional intensity - and that member of the audience? Franz Liszt.
Unsuk Chin brings us more up to date - in fact this performance is the premiere of this particular re-imagining of her opera 'Alice in Wonderland', played by the Karajan Academy ensemble of the Berlin Philharmonic, which was set up by Herbert von Karajan over 40 years ago for young musicians to be taught and mentored by members of the Berlin Philharmonic.
And finally, the Ural Philharmonic and their music director Dmitry Liss leave their base in Ekaterinburg to bring Tchaikovsky's 4th Symphony to Bad Kissinger. As Tchaikovsky said after the symphony's premiere "Not everything is sad - There are simple but potent pleasures. Enjoy other people's happiness".
Franck: Piano Quintet in F minor, FWV 7
Kit Armstrong (piano)
Schumann Quartet
Unsuk Chin: Puzzles and Games, from 'Alice in Wonderland'
Nika Gorič (soprano)
Berlin Philharmonic Karajan Academy,
Pablo Heras-Casado
Tchaikovsky: Symphony No 4 in F minor, Op 36
Ural Philharmonic Orchestra
Dmitry Liss
Image Credit: (c) Oliver Lang