Main content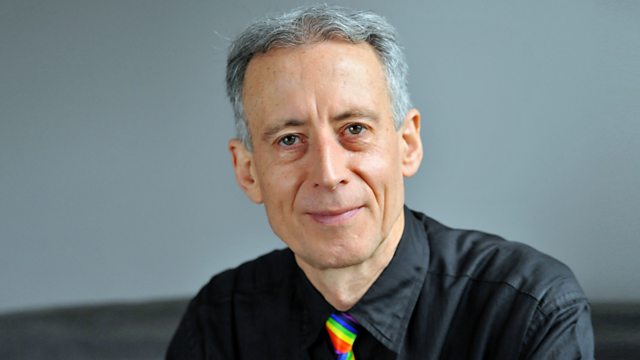 Peter Tatchell
Michael Berkeley's guest is activist and gay rights campaigner Peter Tatchell in a rare personal interview, featuring the music of Mozart, Prokofiev and Prince.
Peter Tatchell was still a teenager, living in Australia, when he started on what has been a long and headline-grabbing career of political protest. He was only fifteen when he began campaigning against the death penalty, and in support of aboriginal rights. At the age of seventeen, he realised he was gay, and the struggle for gay rights became his increasing focus: he was a leading activist in the Gay Liberation Front in the 1970s, and, more recently, a campaigner for same-sex marriage. He gained international celebrity for his attempted citizen's arrest of Zimbabwean President Robert Mugabe in 1999 and again in 2001, on charges of torture and human rights abuses. Beaten by Mugabe's bodyguards, he suffered permanent eye and brain damage. He has also been beaten up by Neo-Nazis in Moscow, and held in prisons across the world. He says, ruefully: "I'm the master of the motorcade ambush". One of his tactics has been literally to run into the road and throw himself in front of official limousines; he did it not just to Mugabe, but also to Tony Blair – protesting against the war in Iraq – and John Major.
In a rare personal interview, Peter Tatchell talks about the early experiences which fired him into trying to change the world. He grew up at a time when homosexuality was still illegal in Australia - his mother believed it was against her Christian principles. And yet despite this Peter loves, and forgives her.
The music list is a mix of stirring protest and softer romantic pieces which help Peter escape from daily pressures. Choices include Prokofiev's "Battle on the Ice" from the film score to Eistenstein's Alexander Nevsky; Mozart's "The Magic Flute"; Prince; and the jazz drummer Billy Cobham.
A Loftus production for BBC Radio 3
Produced by Elizabeth Burke