Main content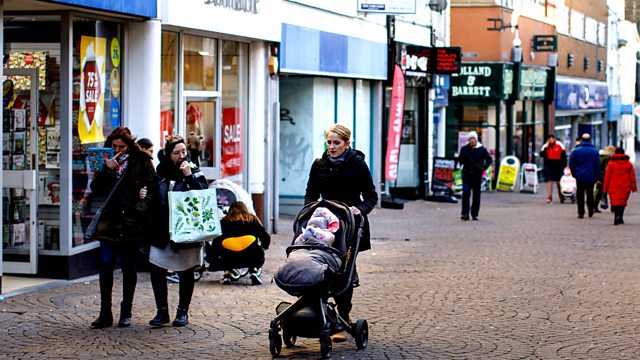 Fixing a High Street, Finding a GP and Freezing Finances
Can local investment help save a high street better than the big names?
How GP shortages can affect you. The new phone deal you're sure you didn't agree to.
The Advertising Standards Authority has banned a website that claimed to offer pensions comparisons. What it was really doing was gathering people's data to sell on to other firms. But could the authorities do more to protect people from "lead generators?"
Should we all have local high streets for local people? A new report suggests that community investment is better financially for high streets in the long term as there is a proper sense of belonging. We head to Liverpool to see it in action.
The phone deal you are pretty sure you didn't want. Listeners have been telling You and Yours that they have been transferred from one contract to another through a third party, when they are adamant they never asked for the deal to be done... so what went on?
Some Monzo Bank customers have been telling BBC One's Watchdog that their accounts have been frozen and it's left them without access to their money. Is the biggest "challenger bank" having problems?
As some GP surgeries admit they are now limiting new patient registrations on safety grounds, we ask why it is so hard to find a doctor.
And the woman who tried to get her flat back when her tenant sublet it on Air BnB.
Presenter: Winifred Robinson
Producer: Pete Wilson