Main content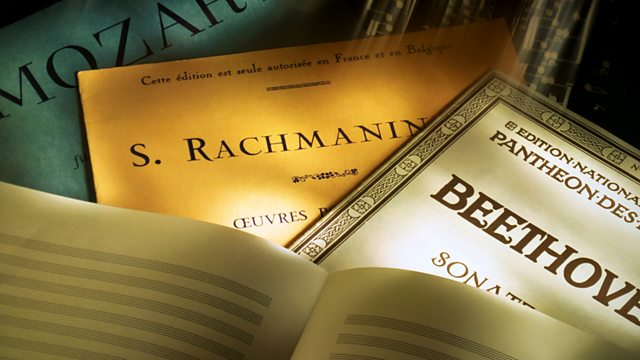 The Pirates of Penzance by Gilbert and Sullivan
Clemency Burton Hill is joined at The Morgan Library in New York by a chorus of Gilbert and Sullivan performers and scholars to explore the manuscript of The Pirates of Penzance.
In the second programme of the new series of Tales from the Stave Clemency Burton-Hill is back in the Morgan Library in New York to examine the manuscript and several bits of theatrical memorabilia that tell the story of the official debut of Gilbert and Sullivan's The Pirates of Penzance.
The story of their decision to open in New York and so tackle the American copyright 'Pirates' in their own back yard is a familiar one, but with the help of singers and scholars including Dan Kravetz, the President of the New York G & S society and sopranos Helen Donaldson and Sarah Caldwell Smith, as well as G & S scholar Marc Shepherd, we get a sense of the rush towards the opening night on 31st December 1879 and the way familiar hits like 'Poor Wandering One' and 'The Modern Major General' first saw the light of day. And given that it's Gilbert and Sullivan there's space for a rousing finale and a chance to hear a chorus cut from the show at the last minute. It's a programme that provides vivid insights into the ingenuity and effort that go into making a hit show full of frivolity and joy.
Producer: Tom Alban
Last on