Main content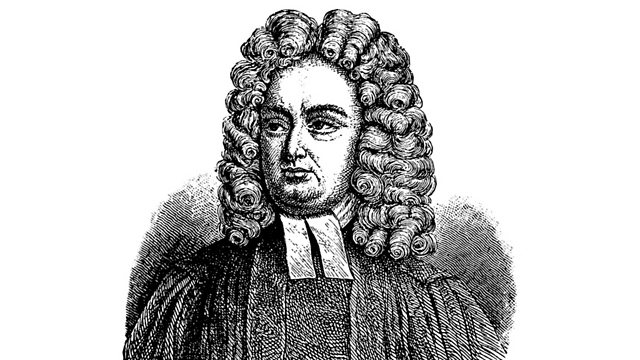 My Modest Proposal
In 1729, Jonathan Swift published A Modest Proposal to solve poverty in Ireland. Now, six contemporary Irish poets make proposals to tackle today's social inequalities.
In 1729, poet, cleric and satirist Jonathan Swift published his notorious work A Modest Proposal, suggesting the problem of poverty in Ireland could be solved simply enough - by selling the babies of the poor to the wealthy as food. Almost 300 years later, his outrageous satire still has the power to shock.
But what sort of modest proposals would today's poets put forward? Six Irish poets make their own modest proposals to tackle some of our current social inequalities.
Jessica Traynor suggests a way of dealing with violence against women that totally fails to address the root cause of the problem. Mary O'Malley addresses us with a calm, measured delivery, which sounds eminently reasonable until her proposal on how to deal with the elderly creeps up and grabs you by the throat. Sarah Clancy wonders what all the fuss is about when a species goes extinct. Kevin Higgins helpfully outlines measures for the Minister for Housing to deal with homelessness, something which Kevin has experienced at first hand. Rita Ann Higgins despairs that people dealing with redress boards will ever be satisfied. And Nick Laird's sinister poem reflects how social media has taken over our lives.
Expect black humour, a shake of the head in recognition, and a sigh of relief that none of these proposals will ever actually be put into operation. Or will they?
The words of Jonathan Swift are read by Andrew Bennett.
Image of Jonathan Swift via Getty Images.
Producer: Julien Clancy
Executive Producer: Claire Cunningham
A Rockfinch production for BBC Radio 4
Last on
Broadcasts