Main content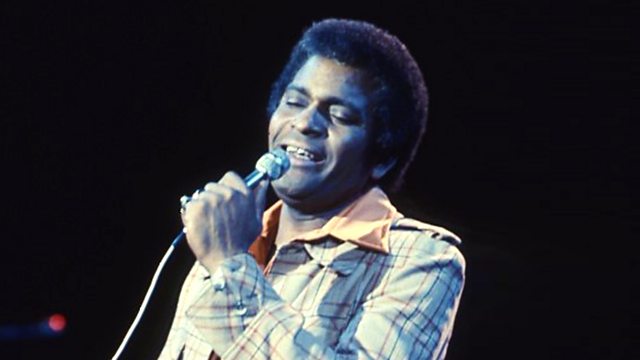 Not Enough Pride for Charley Pride
Charley Pride is one of the very few African Americans to have achieved success in country music. Music journalist Jacqueline Springer travels to Dallas to meet him.
With millions of records sold around the world, prestigious awards and a cultural and racial legacy, why don't we all know more about Charley Pride?
In 1925, a Nashville-based radio show, WSM's Barn Dance, was launched. Later known as the Grand Ole Opry, one of its first stars was "Harmonica Wizard" DeFord Bailey - an African-American and the first black musician to perform on the Opry. He was one of the earliest African-American stars of country music, but the voice that dominated the next generation belonged to Charley Pride.
He was born to sharecroppers in Sledge, Mississippi in 1934 and the Opry was a feature in the cabin where he grew up. Pride would impersonate the jingles and mimic the acts. His voice was being trained for future success. Not that Pride knew this - he wanted to break out of poverty by playing baseball.
Despite moderate success, injury forced Charley out of baseball and into music. His back-up plan became his career when he followed the recommendation of Country singer-songwriter Red Sovine to visit a Nashville studio for an audition. He was signed on the spot.
His new manager and label were aware that, in order for his voice to make it to Country radio, they couldn't reveal that Charley was black. So they released his debut single without a picture of him on the cover.
Following his debut single in 1966, Pride went on to become the most successful artist on the RCA record label in the 1970s. In total, he has lent his revered baritone to 56 albums and gained 29 US Number One singles. He became a member of the Grand Ole Opry in 1993, was inducted into the Country Music Hall of Fame in 2000 and received a Lifetime Achievement Grammy in 2017.
Now well into his 80s, Charley Pride continues to tour worldwide. We hear about the life and career in his own words.
Presented by Jacqueline Springer
Produced by Tom Woolfenden
A Loftus production for BBC Radio 4
Last on
Broadcasts