Main content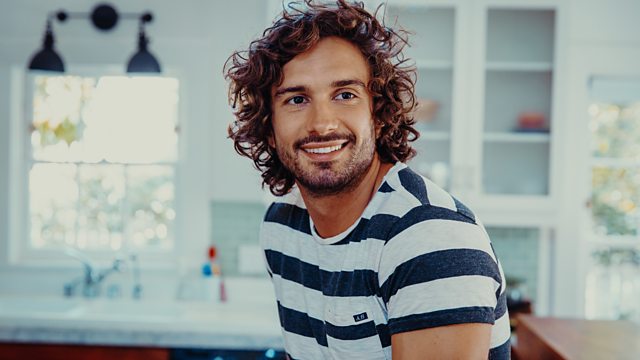 Joe Wicks: A Life Through Food
Joe Wicks, or The Body Coach to his 2.8 million Instagram followers, shows Sheila Dillon how he films his 15-second social media recipes. They talk food, fitness and family.
When Joe Wicks, the personal trainer, started making Instagram videos in his kitchen in 2014, he couldn't have imagined he'd become author of the second biggest selling UK cookbook of all time. Today he is a phenomenon. He's built a social media brand with millions of followers, nay disciples, on Instagram and YouTube who come for the quick healthy recipes and online fitness workouts.
Yet, Joe tells Sheila Dillon, somewhat modestly, "I'm not really great at cooking..."
In this programme Sheila visits Joe at home in London to find out what drives his ambition and enduring popularity. They talk cooking, parenthood, and how his own fame has affected his whole family.
Presented by Sheila Dillon.
Produced in Bristol by Clare Salisbury.