Main content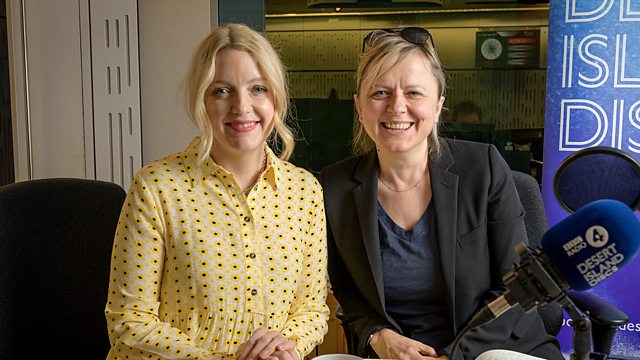 Baroness Arminka Helić
Baroness Arminka Helić, who campaigns to prevent sexual violence in conflict zones, shares the eight tracks, book and luxury she would want if cast away to a desert island.
Baroness Arminka Helić is credited with persuading William Hague, the former foreign secretary, and the actor and director Angelina Jolie to launch the Preventing Sexual Violence in Conflict Initiative (PSVI) to campaign against rape as a weapon of war.
Born in Bosnia-Herzegovina, Arminka fled her home country as violence escalated in the former Yugoslavia and her family appeared on a Serbian death list. Following the intervention of Lady Miloska Nott, wife of the former secretary of state for defence Sir John Nott, she arrived in London as a refugee in October 1992.
She completed a master's degree in international history at the LSE which ignited her interest in politics. Her first Westminster job was filing press cuttings in the House of Commons Library where she was spotted and started working for MPs including Robert Key, Liam Fox and William Hague. When William Hague became foreign secretary in 2010, she joined him as a special adviser and made it her mission to bring compassion and humanity to foreign policy.
After watching Angelina Jolie's directorial debut In the Land of Blood and Honey, the story of an inter-ethnic love affair set against the backdrop of the war in Bosnia, Arminka persuaded the foreign secretary to join forces with the Hollywood star. The PSVI highlights how sexual violence in conflict zones is often a hidden crime in which the perpetrators go unpunished.
In 2014 the PSVI held a global summit in London which brought together activists and policy-makers with the aim of recognizing this crime and bringing about successful prosecutions. In the same year, Arminka Helić entered the House of Lords as a Conservative Life Peer.
DISC ONE: Tereza Kesovija - Prijatelji Stari Gdje Ste
DISC TWO: Kim Wilde - Cambodia
DISC THREE: Zaim Imamović - Kraj Tanana Šadrvana
DISC FOUR: Tracy Chapman - Fast Car
DISC FIVE: Bijelo Dugme - Pljuni i zapjevaj moja Jugoslavijo
DISC SIX: Madonna - True Blue
DISC SEVEN: Vivaldi - Concerto in F minor, RV 297 "Winter", 1st movement by performed by The English Concert
DISC EIGHT: Josipa Lisac - O jednoj mladosti
BOOK CHOICE: A DIY book
LUXURY ITEM: A pen and paper
CASTAWAY'S FAVOURITE: Kraj Tanana Šadrvana by Zaim Imamović
Presenter: Lauren Laverne
Producer: Paula McGinley
Last on
Music Played
Tereza Kesovija

Prijatelji Stari Gdje Ste

Pop Originalnih Hitova.
Croatia Records d.d..
9.

Zaim Imamović

Kraj Tanana Šadrvana

Zaim Imamović - Folk Zvijezde Zauvijek.
18.

Tracy Chapman

Fast Car

(single).
Warner Music UK Limited.
1.

Bijelo dugme

Pljuni i zapjevaj moja Jugoslavijo

Box Set Deluxe (Abbey Road Remastered).
58.

Madonna

True Blue

True Blue.
Warner Bros.
6.

Antonio Vivaldi

Concerto in F minor, RV 297 "Winter", 1st movement

Performer: Simon Standage. Orchestra: The English Concert. Conductor: Trevor Pinnock.

Panorama: Antonio Vivaldi.
Deutsche Grammophon.
10.

Josipa Lisac

O jednoj mladosti

The Platinum Collection.
Croatia Records.
7.
Broadcasts