Main content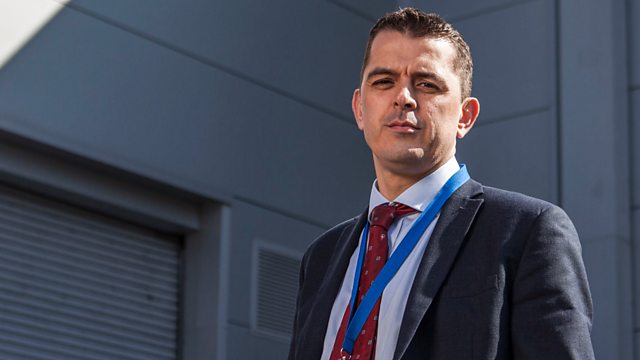 2018 saw the highest murder rate in London in over a decade. This episode follows the investigations into two of these killings.
2018 saw the highest number of under-25s killed in London in over a decade. This film follows the investigations into two of these killings in the borough of Haringey, North London. The first is the murder of 22-year-old Kobi Nelson from Tottenham, who was violently stabbed 14 times near his home and died at the scene. Kobi was well known in the community through his work as a youth worker, and detectives believe he was murdered in a random attack. Forensic evidence from a car at the crime scene identifies a 20-year-old known gang member from Wood Green as a suspect.
Less than five weeks after Kobi's murder, 19-year-old Kelvin Odunuyi was shot dead at a cinema in Wood Green. Kelvin was privately educated in a school in Leeds and was a good student. His mother noticed a change in his behaviour when the family moved to Wood Green, and she believes he was groomed by gangs in the area.
The case is handed to DCI Luke Marks and his team. One theory is that Kelvin's murder is part of a feud between two gangs in the borough, a direct retaliation for the murder of Kobi Nelson. The Met are under pressure to halt the escalating murder rate, and with tensions high in the borough, the detectives are alive to the fact that further retaliation killings are a real possibility, and just weeks later violence in Tottenham hits the national news as 17-year-old Tanesha Melbourne-Blake is gunned down on the street.
As Kobi's mother makes preparations to bury her son, tensions in the borough remain high. The police are concerned that the funeral will be used by gang members to settle scores. Extra plain-clothed and uniformed officers are deployed on the streets to try to ensure there are no more killings.
Credits
| Role | Contributor |
| --- | --- |
| Narrator | Lennie James |
| Executive Producer | Shona Thompson |
| Series Producer | Catey Sexton |