Main content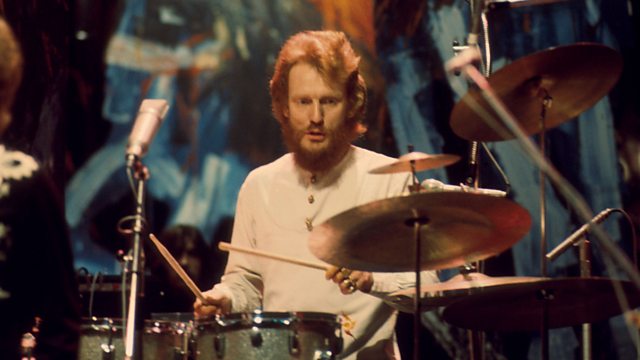 Ginger Baker, Su Beng, John Haylett, Diahann Carroll
Matthew Bannister on activist Su Beng, drummer Ginger Baker, editor John Haylett and actress Diahann Carroll.
Pictured: Ginger Baker
Matthew Bannister on
Su Beng, the activist known as the father of Taiwan independence.
Ginger Baker, the legendary drummer with rock super group Cream who struggled with drug addiction and an unpredictable temper.
John Haylett who was editor of the socialist paper the Morning Star at a crucial time in its history.
Diahann Carroll, the African American actress who starred in many films and stage shows as well as her own TV comedy "Julia" and the soap opera "Dynasty".
Interviewed guest: Felicia Lin
Interviewed guest: Cindy Sui
Interviewed guest: Adam Sweeting
Interviewed guest: Ben Chacko
Interviewed guest: Matt Wolf
Producer: Neil George
Archive clips from: Chiang Rattles The Sabre, Pathe News 1957; The Seven Ages of Rock, 6 Music 10/03/2015; Nationwide, BBC One 11/05/1978; Julia, 20th Century Fox Television/ Hancarr Productions / Savannah Productions 17 September 1968; Claudine, directed by John Berry, Third World Cinema / Twentieth Century Fox 1974; Dynasty, Aaron Spelling Productions 1 May 1982; One on One: Sir David Frost, BBC One 21/10/2002.
Su Beng
Born 9 November 1918; died 20 September 2019; aged 100.
Last Word spoke to his biographer Felicia Lin, and BBC journalist Cindy Sui.
Ginger Baker
Born 19 August 1939; died 6 October 2019, aged 80.
Last Word spoke to rock critic Adam Sweeting.
John Haylett
Born 8 June 1945; died 28 September 2019, aged 74.
Last Word spoke to Ben Chacko, editor of the Morning Star.
Diahann Carroll
Born 17 July 1935; died 4 October 2019; aged 84.
Last Word spoke to Matt Wolf, drama critic for the International New York Times.