Main content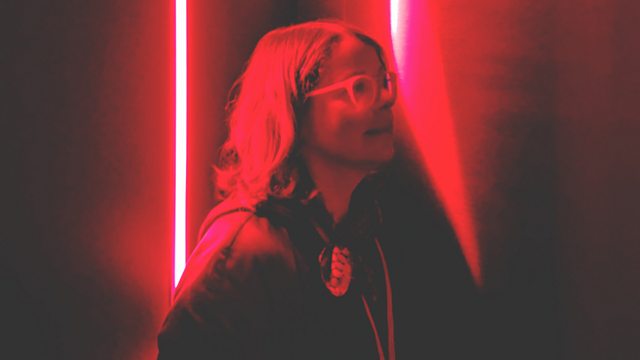 The Voice As Contagion
Jennifer Lucy Allan explores the idea of voice as contagion with author Kristen Gallerneaux, tracing how the voice has haunted our technologies since the dawn of recorded sound.
How does the human voice haunt our technology? Jennifer Lucy Allan is joined by author, curator and artist Kristen Gallerneaux to explore the idea of voice as contagion. Gallerneaux's research is steeped in the idea of the 'sonic spectre' looking at how sound has infiltrated our technologies in surprising and magical ways. In this, the first of our features looking at the big ideas behind the music we play, Kristen traces a path from the early talking dolls of Thomas Edison to the work of Richard Gagnon, the inventor of an early text-to-speech synthesizer called the Votrax Type 'N Talk. The votrax voice, modelled on Gagnon's own, has spread through electronic music and pop culture in surprising ways: Kraftwerk, hip hop, educational robots and video games.
Elsewhere the contagion for possessed electronics and vocal chinese whispers continues with scrambled signals and soulful non-sequiturs by Ain Bailey, Finnish inventor Erkki Kurenniemi and his potty-mouthed robot, Swedish sound artist Sten Hanson's vocal excavations and new cuts from Late Junction favourite Klein.
Produced by Alannah Chance.
A Reduced Listening Production for BBC Radio 3.
Featured in...
We broadcast more live and specially-recorded concerts and opera than any other station.