Main content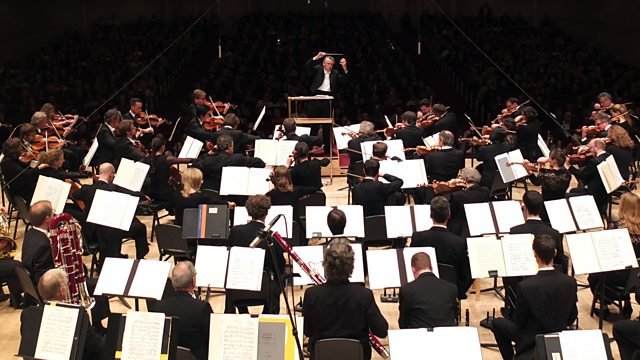 The Bavarian Radio Symphony Orchestra 4/4
Mariss Jansons conducts Bruckner's Mass in F minor with the Bavarian Radio Symphony Orchestra and Chorus and Diana Damrau joins them for Strauss's Four Last Songs.
The Bavarian Radio Symphony in concert: Mariss Jansons conducts Strauss and Bruckner.
Diana Damrau joins this magisterial orchestra and its Latvian Principal Conductor for music of supreme lyricism and noble grandeur. And the week is rounded off with performances of Bartok and Mozart conducted by Iván Fischer.
Presented by Penny Gore.
R. Strauss: Four Last Songs, op. posth.
Bruckner: Mass No. 3 in F minor
Sally Matthews (soprano)
Karen Cargill (mezzo-soprano)
Ilker Arcayürek (tenor)
Stanislav Trofimov (bass)
Bavarian Radio Chorus
Bavarian Radio Symphony Orchestra, Mariss Jansons (conductor)
Rec. 25.01.2019 Hercules Hall, Residenz, Munich
approx 3.25pm
Bartók: Violin Concerto No. 1, Sz. 36
Mozart: Symphony No. 39 in E flat, K. 543
Janine Jansen (violin),
Bavarian Radio Symphony Orchestra, Iván Fischer (conductor)
Rec. 12.04.2019 Hercules Hall, Residenz, Munich