Main content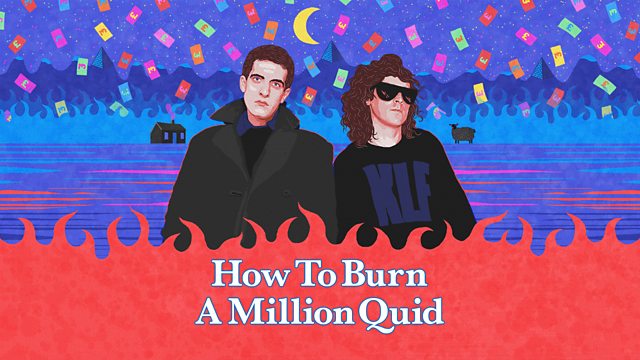 Rule 4
At the 1992 BRIT Awards KLF are at the height of their success, but Bill and Jimmy are even more desperate to cause an outrage.
Rule 4: Go it alone.
At the height of their success the KLF can do no wrong. But they really want to. News of their forthcoming BRIT Award confirms their status as music industry establishment – exactly the thing they're fighting against – and so they go in search of an idea so outrageous, so disgusting, that they would succeed in becoming outcast from the industry. At the BRIT Awards ceremony of 1992 they try out their idea…
Part four of the outrageous comedy drama telling the true story of the chart-topping pop duo known as KLF, who, in 1994, burned £1 million in cash on a remote Scottish Island.
It was their mission to cause chaos. And they did.
How to Burn a Million Quid features Paul Higgins (The Thick of It, Line of Duty) as Bill Drummond, Nicholas Burns (Nathan Barley, The World's End) as Jimmy Cauty, with Kevin Eldon as Gimpo, Jeremy Stockwell as Ken Campbell and an outstanding cast of multi voice comedy performers.
Bill Drummond: Paul Higgins
Jimmy Cauty: Nicholas Burns
Gimpo: Kevin Eldon
Ken Campbell: Jeremy Stockwell
Everyone else: Kate O'Sullivan, Polly Kemp, Ronnie Jhuttie and Niall Ashdown
Original music by Somerset & Lewin
Original music by MZYLKYPOP (Mick Somerset, David Lewin, Simon Lewinski, Rachel E, Flip Clegg and Thom Foote)
Sound Design by Carl Scheleeshti Johnson
Produced and Directed by Boz Temple-Morris
Written by Sean Grundy and Cara Jennings
A HOLY MOUNTAIN production for BBC Radio 4.
Seven of the most outrageous bands ever