Main content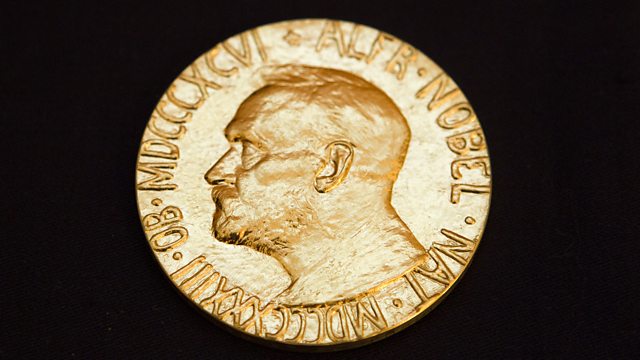 Nobel Prizes in Literature, Goldie's Drum'n'Bass picks, artist Es Devlin
Nobel Prizes in Literature for Olga Tokarczuk and Peter Handke, musician Goldie, artist Es Devlin.
The Swedish Academy today announced the winners of the Nobel Prize in Literature. Winners, not winner, because, embroiled in a scandal over allegations of sexual assault by the husband of one of its members, the Academy delayed last year's prize until today. The 2019 winner is Austrian writer Peter Handke, a controversial figure, one of whose early plays was called Offending the Audience, and 2018's winner Olga Tokarczuk is a leading Polish novelist who won the Man Booker International Prize last year for her book Flights. Front Row has the only UK interview with Olga Tokarczuk today and the critic Arifa Akbar considers the work of the winners and the implications of these awards.
Goldie, real name Clifford Price, is a musician, actor and artist whose career lifted off with the '90s Drum and Bass boom. The frenetic, high-tempo sound which has played a key role in the evolution of dance music is celebrated on a new 60-track collection compiled by Goldie – a former graffiti artist who became the celebrity poster boy of 'DnB' at the height of its popularity and was awarded an MBE in 2016. He talks to Front Row about the revolutionary but often misunderstood genre.
Es Devlin has created ambitious sets and sculptures for theatre, opera and large-scale rock concerts, from U2 to Beyoncé. Her latest commission is Memory Palace, an 18-metre-wide white chronological sloping landscape of buildings and places, in which she charts pivotal shifts in human perspectives over 70,000 years. The artist and designer discusses her work which is at Sir John Soane's former country home, Pitzhanger Manor.
Presenter John Wilson
Producer Simon Richardson
Nobel Prizes in Literature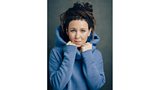 Olga Tokarczuk
Photo credit: Lukasz Giza

The Nobel Prize for Literature was awarded to Olga Tokarczuk and Peter Handke

Main image: Nobel Prize medal
Photo credit: Getty
Goldie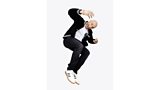 Goldie
Photo credit: Rankin

Goldie. Drum & Bass Life is released on 11 Oct on Universal Music On Demand