Main content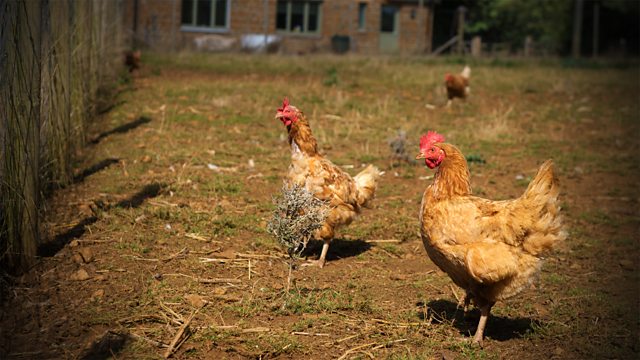 10/10/2019
Eddie bids a sad farewell and Ruairi reveals his true feelings.
Ed and Will are struggling to fix the cider press. They reminisce about the time they almost trashed Baggy's car by joy-riding it round the farm. They worked together to fix its bust wheel in no time, so they can do the same for the cider press.
Ruairi catches Elizabeth as he's walking home from school and asks her for a private word. While sorting through some old belongings he came across a picture of Siobhan and Elizabeth at Lower Loxley. He hadn't known his mum had been such good friends with Elizabeth. He has so few memories of Siobhan, and they never really discuss her at home for fear of upsetting Jennifer. Elizabeth offers to show Ruairi some more photos and share her memories some time.
Lilian presents Eddie with a tray of sandwiches she's snaffled from one of Justin's business meetings. The cider club are going to need feeding up tonight. Later, she, Ed, Eddie and Will are the last ones standing after the cider pressing. Joe was so happy to see the cider press in action, but he headed inside early. Before going to bed, Eddie checks on him. Now he understands why Joe slipped off early: he's died peacefully in his sleep.
Countryside Insights from The Archers