Main content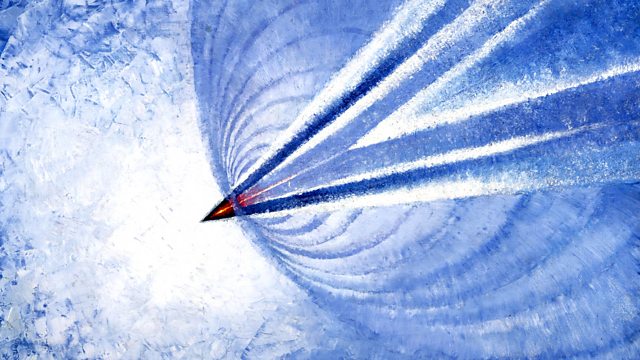 Supersonic
Ian Blatchford and Tilly Blyth on conveying the imagination and science of new technology in the race to break the sound barrier that would lead to the iconic design of Concorde.
Sir Ian Blatchford and Dr Tilly Blyth continue their series exploring how art and science have inspired each other. They focus on one of the earliest artistic attempts to convey the science and dreams of breaking the sound barrier.
As Ian reveals, transport artist Roy Nockolds' Supersonic was one of the first abstract images to be commissioned by the aviation industry. It's an insider's view of the otherwise secretive post-war research into supersonic test flying that was taking place at the Royal Aeronautical Establishment in Farnborough.
The ultimate challenge of being able to handle a supersonic plane at all speeds was largely met by refining the aircraft wings. As Tilly illustrates, a scale model used to test the effects of wind speeds is held in the Science Museum Group's collection and is testament to the technological endeavour that would lead to a new era of supersonic travel, and the most iconic aircraft design of the post war period – Concorde.
Producer Adrian Washbourne
Produced in partnership with The Science Museum Group
Photograph (C) The Science Museum Group