Main content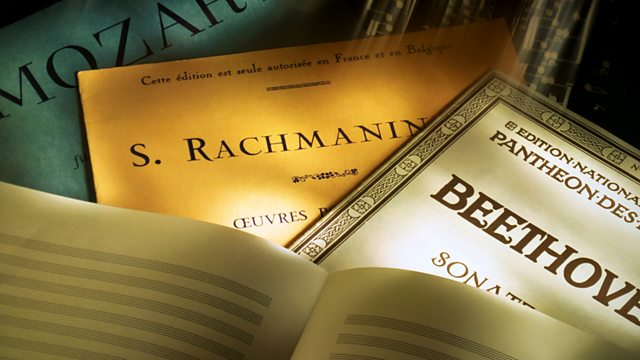 Max Bruch's Violin Concerto
Clemency Burton Hill is the new presenter of the series celebrating classical music hits through the manuscripts on which they were created, beginning with Bruch's Violin Concerto.
Clemency Burton Hill is the new presenter of Tales from the Stave which begins its latest run in The Morgan Library in New York City. A violinist herself, Clemency explores one of the library's most valuable manuscripts, the Violin Concerto No. 1 in G minor, Op. 26 by Max Bruch. With her is the internationally acclaimed Violinist Joshua Bell and the music scholar Michael Beckerman of New York University, along with the Morgan's head of Music Manuscripts Fran Barulich.
The Bruch is often coupled with the Mendelssohn concerto as the two stalwarts of the 19th century Violin repertoire.
As well as telling the story of Bruch's working relationship with the celebrated violinist Joseph Joachim and the detailed striving towards perfection of a composer still uncertain of his powers, Clemency also discovers the sorry tale of Bruch's attempts, later in his life, to sell the manuscript with the help of two American sisters who effectively defrauded him.
Joshua Bell has been playing the piece since he was eleven years old and he's fascinated to see evidence of Bruch's corrections and additions in this late stage of the pieces development. There are several examples of the composer taking advice from Joachim while seeking to perfect his first solo work for the Violin. By contrast, the glorious second movement Adagio appears almost pristine, suggesting that this was the essence of Bruch who was later to be frustrated by the astonishing success of his first Concerto and the limited impact of the rest of his output.
Producer: Tom Alban
Last on