Main content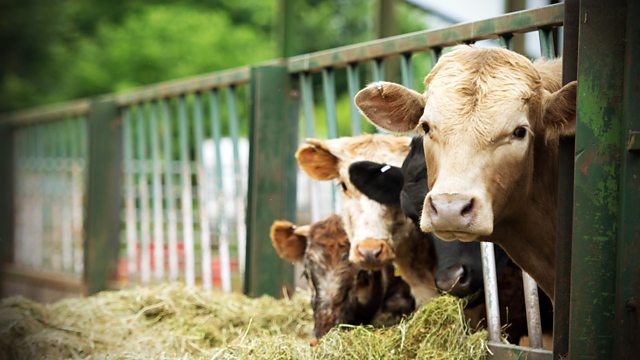 09/10/2019
Kirsty finds herself out in the cold and Lilian is still suffering the consequences
Basil the boar is looking worse for wear. Rex is certain Toby has fed him something dodgy, because now Basil can hardly stand up. All Toby fed Basil was half a sackful of Eddie's Borsetshire Beauties, which they thought would wake him up a bit. Basil's drunk as a skunk.
Lilian is persona non grata in the village. She's been getting the cold shoulder off everyone since Justin's plans to flatten the abattoir were revealed. Jolene and Lilian reflect on the success of the Beat the Brainboxes quiz. Jolene tactfully wonders whether Lilian might have more important commitments than helping out at the pub.
Kirsty tells Philip that she saw Xander again today, she can't get over how cute he is. Philip would love a grandchild, but at just shy of sixty, he doesn't want any more children of his own. Kirsty assures him that she couldn't be happier with the way things are, and they agree to live in the moment. They are about to abandon dinner and head upstairs, when Joy arrives: her electricity has cut out. Philip offers to help and drags Kirsty with him. Philip and Kirsty try to get away as quickly as possible, but realise they've locked their keys in the house. It'll take Gavin a good couple of hours to bring their spare set round. They begrudgingly agree to wait it out at Joy's.
Countryside Insights from The Archers