Main content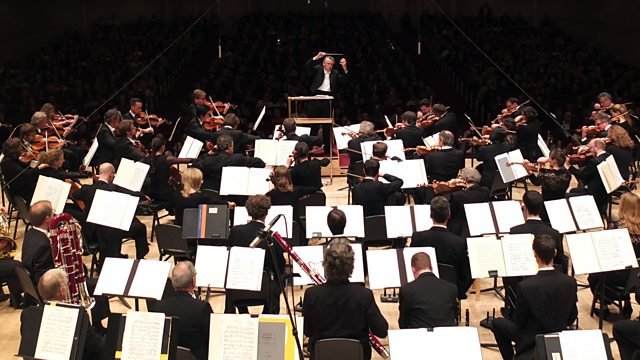 The Bavarian Radio Symphony Orchestra 3/4
Bernard Haitink conducts the Bavarian Radio Symphony Orchestra in Beethoven's Symphony No 9 in a concert recorded in February 2019.
The Bavarian Radio Symphony in concert: Bernard Haitink conducts Beethoven's Ninth Symphony.
Penny Gore introduces a performance of Beethoven's mighty Choral Symphony recorded in Munich in February this year and conducted by the masterful 90-year-old Dutch conductor. This is a performance of epic grandeur and liquid grace from an orchestra noted for its nobility of utterance.
Beethoven: Meeresstille und glückliche Fahrt, op. 112
Bavarian Radio Chorus
Bavarian Radio Symphony Orchestra
Nuno Coelho (conductor)
Beethoven: Symphony No. 9 in D minor, Op. 125 (Choral)
Sally Matthews (soprano)
Gerhild Romberger (contralto)
Mark Padmore (tenor)
Gerald Finley (bass)
Bavarian Radio Chorus
Bavarian Radio Symphony Orchestra, Bernard Haitink (conductor)
Rec. 22.02.2019 Gasteig, Munich