Main content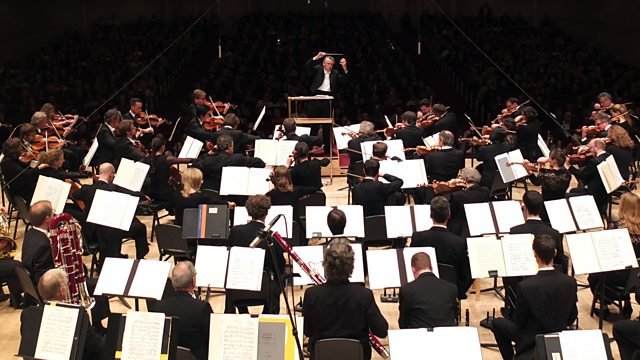 The Bavarian Radio Symphony Orchestra 2/4
The Bavarian Radio Symphony Orchestra in performances of Haydn, Schumann and Stravinsky conducted by John Eliot Gardiner and Francois-Xavier Roth.
The Bavarian Radio Symphony in concert.
Penny Gore introduces more performances from one of the world's finest orchestras. Today, two conductors famous for their performances on period instruments conduct the Bavarians - fabled for their noble tone - in music by Schumann, Haydn and Stravinsky.
Haydn: Symphony No. 52 in C minor, Hob. I:52
Haydn: Berenice, che fai, Hob. XXIVa:10
Haydn: Symphony No. 44 in E minor, Hob. I:44 ('Trauer')
Schumann: Ach neige, du Schmerzensreiche (From Szenen aus Goethes Faust)
Schumann: Symphony No. 4 in D minor, Op. 120
Anna Prohaska (soprano)
Bavarian Radio Symphony Orchestra, Sir John Eliot Gardiner (conductor)
Rec. 24.05.2019 Hercules Hall, Residenz, Munich
Followed at approx 3.45pm by:
Boulez: Livre pour cordes
Stravinsky: The Firebird, ballet
Bavarian Radio Symphony Orchestra, François-Xavier Roth (conductor)
Rec. 05.04.2019 Hercules Hall, Residenz, Munich