Main content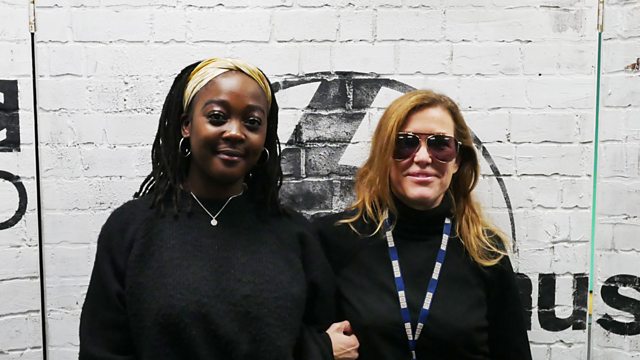 Songs Of Fun and Nonsense.
Phillip Pullman discusses his new book and the highly-anticipated BBC One adaptation of His Dark Materials trilogy. Plus Mercury nominated SEED Ensemble bandleader Cassie Kinoshi.
Novelist Phillip Pullman discusses the next volume in his bestselling 'The Book of Dust' series ahead of the highly-anticipated BBC One adaptation of 'His Dark Materials' trilogy.
SEED Ensemble's bandleader and alto saxophonist Cassie Kinoshi stops by for a chat. SEED Ensemble are a ten-piece collective formed in 2016 , they combine jazz with inner-city London, West African and Caribbean influenced groove.
The group's album 'Driftglass' was shortlisted for this years Mercury Prize. 'Driftglass' takes its name from a collection of short stories of the same name by African-American science-fiction author Samuel R. Delaney.
There's also music from Joe Armon Jones, Pictish Trail and Moondog. Plus archive from Julie Andrews,Brian Ferry and Gus Dudgeon.