Main content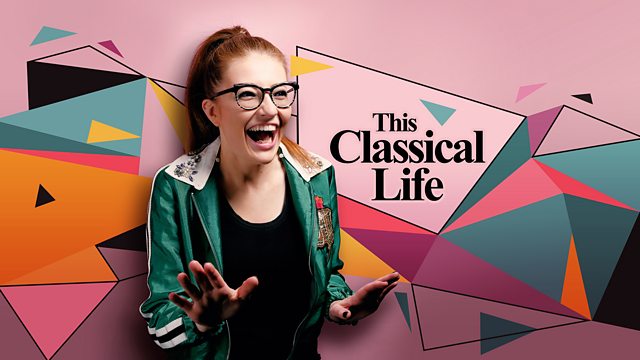 Jess Gillam with... Ian Arber
Jess and Ian swap tracks including music by Penderecki and Terence Blanchard.
Jess is joined by film composer Ian Arber, who wrote the theme tune for the TV coverage of BBC Proms 2019. They swap tracks including music by Penderecki, Terence Blanchard, Bach and Rachmaninov.
Today we listened to...
Krzysztof Penderecki: Sinfonietta No. 1 - Vivace
Sergei Rachmaninoff – Prelude in C-Sharp Minor (No. 2), Op. 3.
Frederic Rzewski - Attica
John Barry - The Knack… and How to Get it.
Benjamin Britten - Friday Afternoons, Op. 7: Cuckoo!
Terence Blanchard - Leeves
Gustavo Santaolalla - De Usuahia a la Quiaca
JS Bach - Badinerie from Orchestral Suite No.2 in B minor, BWV1067
Featured in...
We broadcast more live and specially-recorded concerts and opera than any other station.
Why are more young people listening to classical music?
Six mind-expanding music podcasts to download in 2019
Podcast
Jess Gillam is joined by a musical guest to swap tracks and share the music they love.