Main content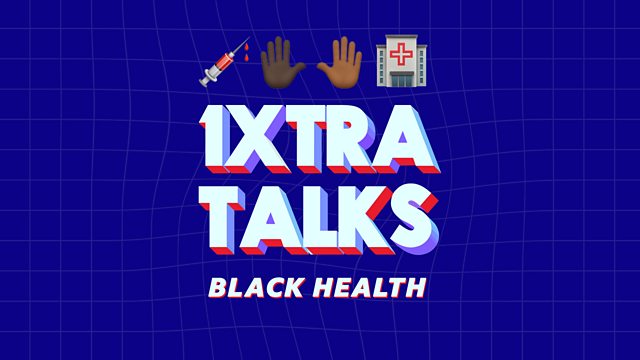 Black Health
Reece and a range of guests ask how can your health be affected when you are black.
Throughout October, 1Xtra Talks is exploring black identity.
There are a number of health issues, conditions and experiences which are affecting the black community more than any other demographic.
Reece Parkinson and a range of guests discuss why this is and the impact it's having.
The UK Confidential Enquiry into Maternal Deaths has found that black women are five times more likely to die in childbirth than white women.
Black babies are 50% more likely to die in the first 28 days of birth than a baby from any other race.
Candice Brathwaite is a blogger and the founder of Make Motherhood Diverse - a platform encouraging a more representative and accurate depiction of motherhood in the media.
Agnes Mtunga is also a blogger and founder of the GloMama Awards - which celebrates and recognises motherhood online and in the media.
In general, people from black and minority ethnic groups living in the UK are more likely to be diagnosed with mental health problems and more likely to be admitted to a psychiatric hospital.
Black men are ten times more likely to develop a psychotic disorder.
Dr Samara Linton is a junior doctor and editor of The Colour of Madness - a new book exploring mental health in the BAME community.
Eche Egbuonu is a mental health advocate. In 2015 Eche was diagnosed with Bipolar Disorder.
Sickle Cell disease is an inherited health condition that affects the red blood cells. Sickle Cell is a serious and lifelong health condition.
Black people are far more likely to be diagnosed with Sickle Cell than any other demographic. In 90% of British patients, the individual was someone of African heritage.
Chris Abdullahi and Esther Gbogboade tell us how Sickle Cell has impacted their lives.
Last on
Childbirth: Support and Advice
Psychosis: Support and Advice
Sickle Cell: Support and Advice
Broadcast