Main content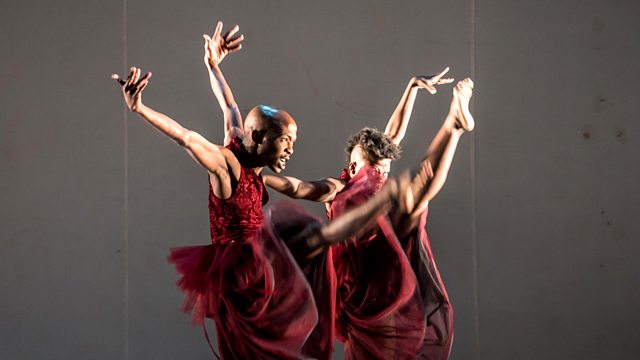 Extinction Rebellion, Staging Shakespeare, Timothee Chalamet in The King, Dancer/choreographer Dada Masilo
What is the place of dance in Extinction Rebellion's campaign? Are standards declining in Shakespeare productions? Plus dancer and choreographer Dada Masilo.
The dancer and choreographer Dada Masilo grew up dancing to Michael Jackson songs on the streets of Soweto. She later trained as a ballerina and contemporary dancer. Now she creates very modern takes on classical ballets. Her reworking of Swan Lake tackled homophobia and AIDS in South Africa. Her Giselle, traditionally the tragic story of a girl who dies after being betrayed by a man, has been seen as a feminist tale of revenge for the #MeToo generation. As she begins a UK tour, Dada Masilo tells Front Row about street dance, growing up in Soweto and shaking up classical dance.
Extinction Rebellion protestors - described by the Prime Minister as 'Crusties' living in 'hemp-smelling bivouacs' – have included different types of performance as they blockade areas of central London, from dancing and chanting to yoga sessions, drumming and mime. Is this 'open-air theatre' as Charles Moore describes it in The Telegraph, providing an easy target for its critics? Musician Sam Lee, who led a folk dance on London Bridge yesterday, gives his view.
A new film from Netflix - The King - combines Shakespeare's plays Henry IV, Parts 1 & 2 and Henry V into a single storyline, starring Timothee Chalamet. Some film reviewers have been extremely scathing about the project. Historian Sarah Gristwood gives us her opinion .
Theatre critic Michael Billington recently ruffled feathers when he said that the standard of Shakespeare productions was in decline... Creative and novel approaches to Shakespeare abound: are we living through a golden age of innovation or have directors and producers become too fearful of trusting Shakespeare's text? Michael Billington and critic Sarah Crompton discuss.
Presenter: Stig Abell
Producer: Oliver Jones
Dada Masilo's Giselle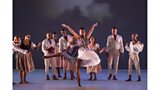 Liyabuya Gongo 
Photo credit: Laurent Philippe
Dada Masilo's 
Giselle
 is
on tour
 until 2 Nov
Main image: Thami Tshabalala and Liyabuya Gongo
Photo credit: Laurent Philippe
The King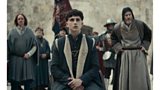 Timothee Chalamet
Photo credit: Netflix

The King is available on Netflix from November