Main content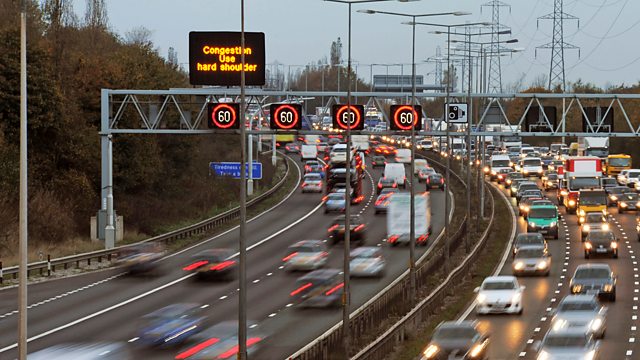 Smart Motorway Safety, Fruit Flies, Psychiatric Care
Concerns about fatal accidents on Smart Motorways, the fruit flies buzzing around our kitchens and why young people particularly suffer when there's a shortage of psychiatrists.
Highways England answer renewed concerns about the safety of the new Smart Motorways system. We speak to a woman who lost her husband when he was hit by a lorry on the M1 after he'd pulled over on to what was once a hard shoulder.
After a warm, damp summer, we talk to pest control experts on what to do about the many fruit flies hovering around our kitchens, bars and restaurants.
Metro Bank is one of the new challenger banks which is bucking the trend by opening new branches across the country. We report on how it now faces challenges of its own
And why young people with eating disorders are being particularly affected by a shortage of psychiatrists. We hear from the father of a teenager who died from anorexia - he says that psychiatric care could have saved her life.
PRESENTER: SAMANTHA FENWICK
PRODUCER: CRAIG HENDERSON