Main content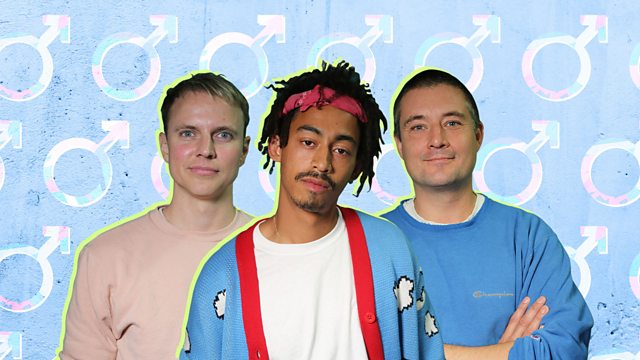 Toxic Masculinity, Women & running, Judith Gough UK Ambassador to Sweden
Men tell us how the term 'toxic masculinity' affects them, why women are choosing running as their sport of choice, and the UK ambassador in Stockholm Judith Gough.
Drag queen, Courtney Act - real name Shane Jenek, Jordan Stephens from the hip hop duo Rizzle Kicks, and the Chief Executive of the 'Men and Boys Coalition', Dan Bell discuss what the term Toxic Masculinity means to them and how it makes them feel.
Why are more women choosing running over other sports when it comes to staying fit? Dame Kelly Holmes talks about the influence of athletes like Dina Asher-Smith, Rachel Baker tells us how running helped her lose weight and Jens Jakob Andersen has researched data with the International Association of Athletics Federations.
The international bestselling novelist Johana Gustawsson's latest book 'Blood Song' draws on her own experiences of IVF and her struggle to conceive. Johana and her husband Mattias tell us about finding out about his infertility and their need for a sperm donor.
Judith Gough the now UK Ambassador to Sweden tells us about her job and her four year position in the Ukraine.
Chrisann Jerrett and Dami Makinde discuss their charity We Belong. They set it up to help young people who came to the UK as children, start the process for legal status.
We hear about the impact of so called 'Superfans' on female music journalists. Wanna Thompson tells us how a tweet she sent about Nicki Minaj went viral and Hannah Ewens a journalist from Vice discusses what motivates 'superfans'.
The author Jojo Moyes talks about new novel 'The Giver of Stars' based on the true story of the Horseback Librarians of Kentucky.
Presenter: Jane Garvey
Producer: Rabeka Nurmahomed
Editor: Lucinda Montefiore
Last on
Broadcast

Podcast
Women's voices and women's lives - topical conversations to inform, challenge and inspire.