Main content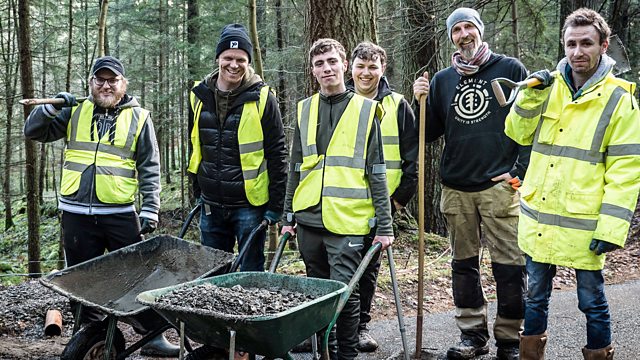 Borders - Rural Poverty and Mental Health
Darren discovers that levels of ill mental health in the Scottish Borders are above the national average, which appears to be creating poverty, and investigates the reasons why.
In the beautiful Scottish Borders, Darren McGarvey - aka rapper Loki - is exploring an issue very close to home: ill mental health.
Why do people in such idyllic surroundings suffer from higher incidences of anxiety, depression, psychosis and so on? And is there a link between poverty and mental health?
As Darren candidly recounts his own struggles with suicidal thoughts, addictions and ill mental health, he meets Glen, a self-confessed fashionista and long-distance lorry driver. After breaking up with his partner, his life began spiralling out of control. Before long he had lost his job and began living in his car, eventually attempting suicide. As Glen recounts his tale, the effect on Darren is palpable. His story clearly shows a worrying connection between poverty and mental health.
Darren then travels to Eyemouth to meet Dani, who began working with 14- to 16-year-olds struggling with issues such as self-harm, depression, anxiety and addictions. Using horses as therapy, Dani provides a safe space, helping many who are in danger of being lost within the system.
Darren also meets Steven, a local artist whose Tourette's and ill mental health is becoming increasingly strained as he awaits a re-assessment of a key benefit, and Scott and Grant, who have set up a scheme giving experience and skills to people such as 22-year-old Johnny, who struggles with confidence after growing up in care.