Main content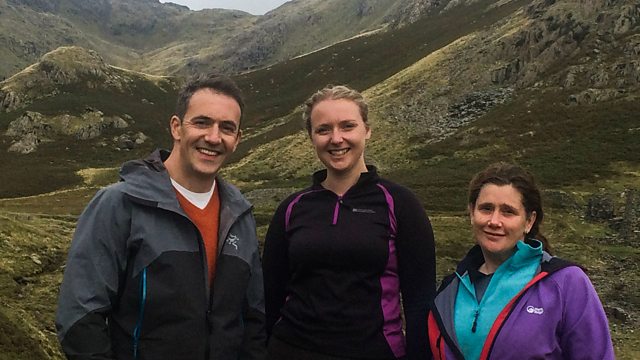 Lake District
Joe Crowley is in Cumbria exploring the Lakes' wild side, and Charlotte investigates the rise of far-right extremism in the countryside.
Joe Crowley is in Cumbria exploring the Lakes' wild side. He meets Tom Lloyd, who runs fell pony treks that follow old pack-horse routes. As they trek up into the fells, it's like going back in time, treading in the hoof-steps of countless pack ponies before them. Fell ponies would once have transported all kinds of riches from the Lakes in this way, like iron, lead and copper. Joe then hears more about the Lakes' industrial heritage as he meets the artists behind a new installation celebrating the area's copper-mining history. Meanwhile, Charlotte investigates the rise of far-right extremism in the countryside.
Fell Trek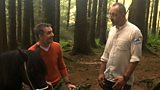 Joe's stepping off the beaten track and away from the tourist hotspots of the Lakes as he treks deep into the wilds with some fell ponies. 
They belong to Tom Lloyd, who - together with his daughter, Flo, and his colleague, Claire Dyson - shows Joe how fell ponies were used hundreds of years ago to transport goods from the Lake District all the way to London. 
The group climb up through the forest and end up at a secluded tarn where they enjoy a slap-up lunch courtesy of the ponies who have carried all the supplies.
Rural Extremism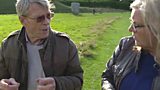 Charlotte investigates the rise of far-right extremism in the countryside - and learns how environmental campaigning is now at its heart.Professor Roger Griffin explains to Charlotte why some extremists have been gathering at ancient sites, like the Avebury Stone Circle in Wiltshire, and how fears over climate change are being used to recruit new followers.And Charlotte looks at how social media is making such views more accessible, even in the remotest locations.

Countryfile Photographic Competition 2019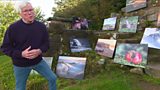 Yes, it's time! From the tens of thousands of pictures entered for our photographic competition this year, you have now chosen your winner!
So which image will grace the cover of the Countryfile Calendar for 2020?
John reveals all...
Countryfile Ramble for BBC Children in Need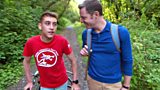 Matt meets an inspirational youngster taking part in this year's Countryfile Ramble for BBC Children in Need.
The lives of Ethan and his mum, from south Wales, have been transformed thanks to donations from BBC's Children in Need.
Born prematurely, Ethan was diagnosed with diplegic cerebral palsy at two years old.
Today, being able to access activities like any other child is invaluable to Ethan.
And he's now fallen in love with surfing thanks to Surfability UK, which provides lessons for people with disabilities and learning difficulties using adapted surfboards.
Ethan is one of the many youngsters helped by Children in Need, who will be supporting this year's Ramble weekend on Saturday and Sunday, October 5th-6th.



Adam's Farm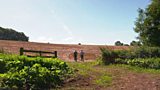 This week on the farm, Adam's making sure that the sheep he's taking to market look their best - as well as checking back on his honey bees!
Back in the summer, Chris Wells, Adam's resident bee farmer, was certain that planting a field of sainfoin would give the ultimate honey harvest.
Sainfoin is a perennial legume that thrives on the soils typically found the Cotswolds - and its range of beneficial attributes has given it the name "holy hay".
But now it's time to see how the crop has turned out...
Copper Trail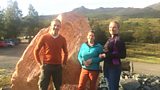 Joe visits the Coniston Coppermine Valley where copper was mined for more than 400 years.
Here, Joe meets Jessica Elleray and Siobhan Miles-Moore, two artists who this summer have installed a temporary art exhibition in the valley called 'Copper in our Veins'.
The artists celebrate the area's mining heritage by gilding artefacts in copper which are associated with the valleys' mining history - and that includes miners' clogs, pitpony horse shoes and even a doctor's bag! 
Credits
| Role | Contributor |
| --- | --- |
| Presenter | Joe Crowley |
| Presenter | Charlotte Smith |
| Actor | John Craven |
| Presenter | Adam Henson |
| Presenter | Matt Baker |
| Series Producer | Joanna Brame |
| Executive Producer | Bill Lyons |