Main content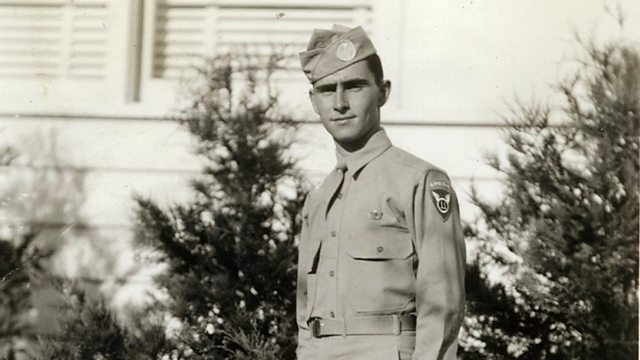 You're Entering Rod Serling's The Twilight Zone
Alan Dein enters another dimension as he marks 60 years of Rod Serling's legendary Twilight Zone, a show that pushed the boundaries of television and which remains a classic.
October 1959, America was deep into the 'age of unease' as viewers took their first steps into 'another dimension, not only of sight & sound but of mind. Their 'next stop, The Twilight Zone.
Through these doors of perception they have forever dwelled in stories of pixelated shadow and substance. A black & white realm presided over by a neat little man in a sharp suit whose perpetual cigarette smoke forever curls upwards as he ushers you into his realm. The aliens are among us and due on Maple Street but maybe we are the monsters? Are we on earth & is it dying? Where is everybody? Why are they vanishing & is that death hitching a ride or knocking at my door looking uncannily like Robert Redford. And why is Captain Kirk screaming at that thing on the wing that no one else can see?!
Rod Serling, America's most famous television playwright, astonished people with his announcement that he was to explore the realms of science fiction and fantasy in a new anthology show. Like Dennis Potter starting up Dr Who. But Serling, an impeccable liberal haunted by war, racial strife & the possibilities of nuclear Armageddon smuggled stories of conscience, doubt and possibility into 5 seasons of a remarkable show that has never died & has been revisited for a fourth time with Jordan Peele as host. In truth, nothing can match a realm of the American weird that Serling made uniquely his own.
In this special Radio 4 Extra documentary Alan Dein hears from Serling's family, veteran directors Richard Donner & John Frankenheimer, actors Earl Holliman (star of the first ever episode) & Jean Marsh as well as the writers Jonathan Lethem & David Thomson & Black Mirror creator Charlie Brooker. 2 Twilight Zone radio episodes accompany the documentary.
Producer Mark Burman