Main content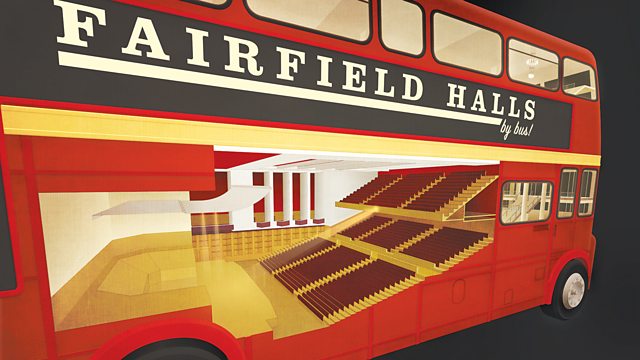 Mozart in Croydon
The London Mozart Players celebrate their 70th anniversary with a gala concert at the newly restored Fairfield Halls in Croydon featuring music by Prokofiev, Beethoven and Mozart.
The London Mozart Players celebrate their seventieth birthday with a gala concert at the newly refurbished Fairfield Halls. Newly refurbished and re-named the Phoenix Hall, the auditorium in Croydon has what many people consider one of the finest acoustics in the UK. After the three-year renovation, Britain's oldest chamber orchestra is back in its home and re-unites with four of its former conductors in this celebratory event. The concert includes a specially commissioned fanfare and the sensational brilliant soprano Elizabeth Watts joins them for arias by Mozart himself. [Programme page picture credit - The Town That Love Built]
Presented by Ian Skelly.
Prokofiev: Symphony No. 1 in D major, 'Classical'
Howard Shelley (conductor)
Mozart: Zeffiretti lusinghieri, Ilia's aria from Idomeneo, rè di Creta K.366
Mozart: Concert Aria, Ch'io mi scordi di te," K.505
Elizabeth Watts (soprano), Howard Shelley (piano), Jane Glover (conductor)
Alex Woolf: "Fairfield Fanfare" (New commission)
Hilary Davan Wetton (conductor)
approx 8.10 pm
INTERVAL: Mozart's Sinfonia concertante in a recording made in 1953 by the London Mozart Players and their founder, Harry Blech.
approx 8.20pm
Beethoven: Symphony No. 7 in A major
Gérard Korsten (conductor)
[Concert recorded on 18 September.]
Featured in...
We broadcast more live and specially-recorded concerts and opera than any other station.