Main content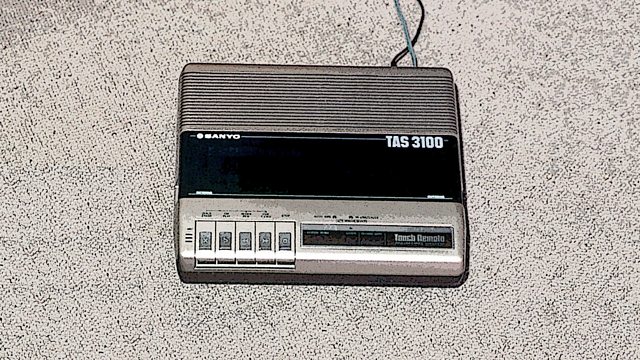 Please Leave a Message after the Tone
Olly Mann charts the rise, fall and strange afterlife of the voicemail. Increasingly seen as inefficient and impractical, he asks if these disembodied monologues are worth saving.
The voicemail is falling out of favour - and fast. It's increasingly seen as inefficient, impractical, even old-fashioned. Writer and broadcaster Olly Mann charts its rise, fall and strange afterlife.
As our communications move ever more towards email, text, DMs and the rest, the etiquette, culture and unique characteristics of the voicemail and answerphone message are under threat.
As a podcaster, Olly Mann is fascinated by the voicemail. Leaving a voicemail message is not about having a conversation, but it can be an imagined conversation. It can be a performance of sorts. While it may seem a relic of the late 20th Century, some of the biggest news events of this millennium have involved voicemails - including the phone hacking scandal where journalists broke into private messages and brought down the News of the World, and the 'Sachsgate' affair which started with an answering machine message. There are also a few surviving voicemails sent by victims of the 9/11 attacks.
Olly explores how voicemails have given life to, and fed the plots of, films and TV programmes and impacted on many genres of music, as well as documentary - and daily life.
As more people ignore that red icon at the bottom corner of the phone screen, are these disembodied monologues worth saving?
Featuring cognitive neuroscientist Professor Sophie Scott, audio producer Davia Nelson, film critic for the Observer Simran Hans, tech journalist for Guardian US Kari Paul, and trumpeter and music producer Keyon Harrold.
A Voicemail Valentine extracts used with thanks to Phono Post Archive and Radio Diaries.
Portrait of an Artist as an Answering Machine was produced by The Kitchen Sisters (Davia Nelson and Nikki Silva) with Valerie Velardi.
Extracts from The Sonic Memorial Project were produced by The Kitchen Sisters (Nikki Silva and Davia Nelson).
Producer: Richard Ward
Archive Research: Thomas Rees
Mixing Engineer: Mike Woolley
Executive Producer: Russell Finch
A Somethin' Else production for BBC Radio 4
Last on