Main content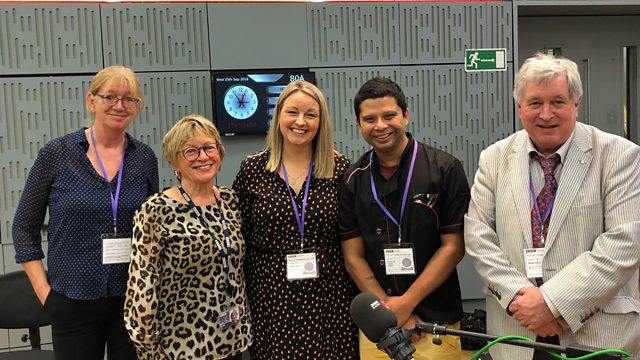 Food Additives, Part 2: The Debate
Sheila Dillon is joined by an expert panel to discuss the role of additives in our everyday lives and diets; with input from a live audience of listeners and industry professionals
In the second part of The Food Programme's focus on additives, Sheila Dillon takes a closer look the myths and realities around these extra ingredients and their roles in our everyday diets - through addressing questions and comments from listeners.
She's joined by a panel of food aficionados as well as an audience of industry professionals and interested listeners, at the BBC's New Broadcasting House in London - to discuss a range of points raised by listeners and audience members.
The panellists are:
- Dr Helen Crawley, a dietitian and public health nutritionist, who currently manages and coordinates the First Steps Nutrition Trust: an organisation focusing on the need for expert, independent information and support for good childhood nutrition;
- Ralph Early, a food scientist, a Trustee of the Food Ethics Council and a Fellow of the Institute of Food Science and Technology. He was formerly Professor of Food Industry at Harper Adams University and has also worked in the food industry itself, primarily in the dairy sector.
- Helen West, a dietitian "on a mission to cut through the untruths and nonsense in the world of nutrition"; she's also co-founder of The Rooted Project: a community that says it aims to make evidence-based nutritional information accessible to all.
- And Sanjay Kumar: a chef hailing from Calcutta, who trained in Oxford under Raymond Blanc and has worked in kitchens around the world – but now runs a cookery school, teaching people of all generations to cook and eat better, on a budget.
Presented by Sheila Dillon and produced by Lucy Taylor.
Last on
A quick guide to the bewildering world of food additives.
Broadcasts