Main content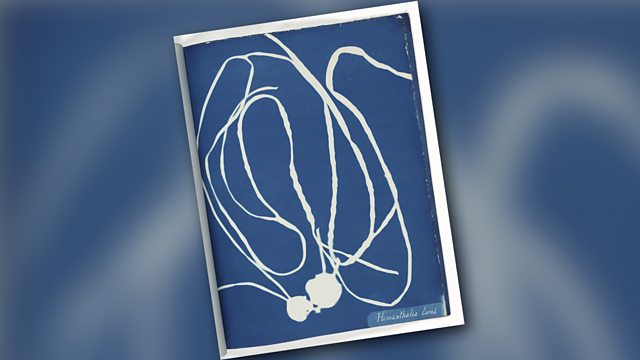 Plants on Paper
Sir Ian Blatchford and Dr Tilly Blyth focus on the tension between scientific and aesthetic images in the botanical world with the rise of photography and print
Sir Ian Blatchford, Director of the Science Museum Group, and the Science Museum's Head of Collections, Dr Tilly Blyth, continue their series exploring how art and science have inspired each other from the Enlightenment to dark matter
They focus on new ways of illustrating scientific knowledge in the mid 19th century through early photography and print in the blooming world of botanical science.
The desire to take emerging technology and try something new is evident from the first photographic images of plants in a print book: Ian examines botanist Anna Atkins' stunning and detailed hand printed images of algae held in the Science Museum Group's collection. Her "cyanotypes" were created by placing specimens of seaweed directly onto photographic paper.
Artist and scientist appear as one, but tensions arise in the desire to create images of plants that are both scientifically useful yet aesthetically pleasing. As Tilly reveals, botanical illustration continued to thrive from a growing need to advance botanical science through the shared drawings and print engravings of skilled naturalists, such as George Worthington Smith. His detailed illustrations for the long running Gardener's Chronicle ensured new discoveries reached a vast discerning and diverse readership.
Producer Adrian Washbourne
Produced in partnership with the Science Museum Group
Photograph by SSPL/Getty Images
Last on