Main content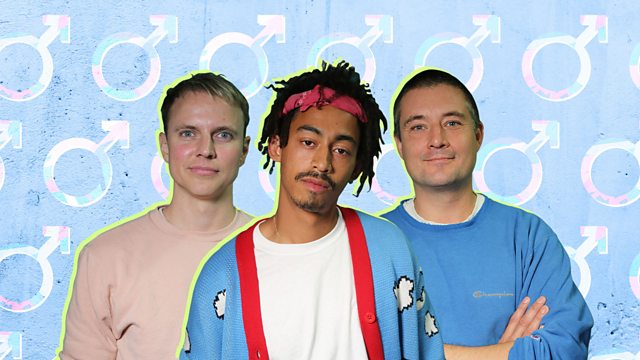 Courtney Act, Jordan Stephens and Dan Bell discuss 'Toxic Masculinity'
What does the term toxic masculinity mean, and what impact does it have?; a new collection of short stories from author Dr Sharon Blackie; and UK ambassador Judith Gough.
Drag queen and 'Celebrity Big Brother' winner, Courtney Act, Jordan Stephens from hip hop duo 'Rizzle Kicks', and Chief Executive of the 'Men and Boys Coalition', Dan Bell, discuss what toxic masculinity means to them and the impact of the term itself. How has it affected their mental health, relationships and gender expression and what needs to change for boys of the future?
Myths of Celtic Europe pervade our collective consciousness in the UK. Passed on as folklore, by word of mouth and tales around the camp fire, the stories have been continually adapted through history. In her new book, 'Foxfire, Wolfskin and other stories of Shapeshifting Women', Dr Sharon Blackie updates the powerful female characters, bringing together myths of women within the landscapes of north-western Europe, and incorporating the modern pressures of climate change and plastic pollution.
Just over thirty percent of UK ambassadors or Head of Mission are women – this is a three- fold increase in the last 10 years but what does the job actually involve? We speak to Judith Gough who has just finished a four year position in Ukraine and is at the start of a new position as UK Ambassador to Sweden.
Presenter: Jane Garvey
Producer: Kirsty Starkey
Interviewed Guest: Courtney Act
Interviewed Guest: Jordan Stephens
Interviewed Guest: Dan Bell
Interviewed Guest: Sharon Blackie
Interviewed Guest: Judith Gough
Last on
Broadcast

Podcast
Women's voices and women's lives - topical conversations to inform, challenge and inspire.