Main content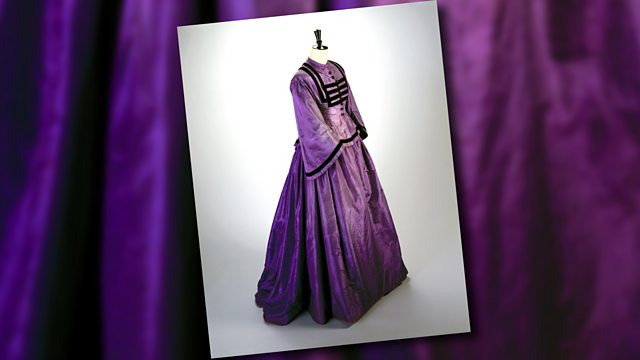 Dyeing to Display
Dr Tilly Blyth on the impact of new synthetic dyes in the mid-19th century and the rush for new colours in fashion, that revolutionised science's place in the public sphere.
A 19th-century purple silk dress in the Science Museum Group's collection, dyed with the first synthetic dye, is witness to the sheer power that new artificial colours had on turning clothing into an eye-catching art form. The accidental discovery by William Henry Perkin of an artificial purple dye from coal tar extract gave birth to "Purplemania". It sparked a frenzy of activity among research chemists for more bright new colour dyes and in turn a new rigour in rationalising chemical reactions.
But as Tilly reveals, many in the artistic community, such as the influential Arts and Crafts movement rejected the garishness and impermanence of artificial dyes within the Victorian culture of conspicuous consumption. They sought to influence wealthier individuals with a more modest palette of fast dyes, and in so doing helped condition our reaction to the subtleties in walking the ever important tightrope of taste.
Producer Adrian Washbourne
Produced in partnership with the Science Museum Group
Photograph (C) The Science Museum Group
Last on