Main content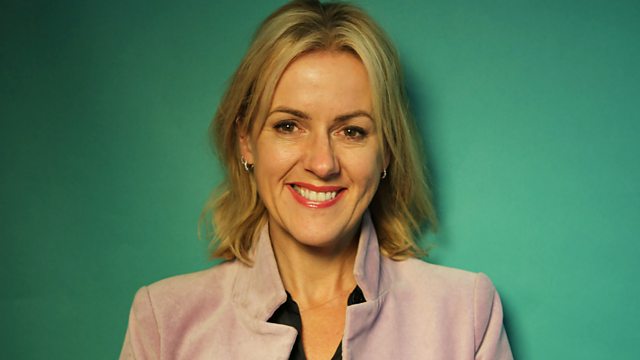 Jojo Moyes, Grief, Running
Jojo Moyes on new historical novel The Giver of Stars. Turning grief into helping disadvantaged children through football. Dame Kelly Holmes on achievements of Dina Asher-Smith.
Jojo Moyes is the bestselling author of over 15 books, including the smash hit 'Me Before You' which was adapted into a Hollywood film. Her new historical novel 'The Giver of Stars' is based on the true story of the Horseback Librarians of Kentucky. She joins us to speak about the women who inspired her story, her campaign to save local libraries and how her research led her to the mountain trails of Appalachia.
In June this year Freddie McLennan and Joe Atkins, both 19 and on their gap year, were driving across salt flats in Bolivia when their vehicle hit a pot hole and crashed. They were both killed. They would have been due to start university this week and Freddie's mother Miranda wanted to turn what is a particularly difficult time into something positive. She joined Jenni to talk about Freddie and how his love of football has led her, his friends and their family to focus their grief and energy on raising money for disadvantaged children.
As Britain's Dina Asher-Smith prepares for the 200m final at the World Athletics Championships, we discuss women's running and the impact of 15 years of Parkrun with Dame Kelly Holmes, the double Olympic Champion, Rachel Baker, a mum who started running when her weight reached 20 stone and Jens Jacob Andersen, CEO of Run Repeat.
Cruse: Bereavement Charity
Winston's Wish: Sibling Bereavement Charity