Main content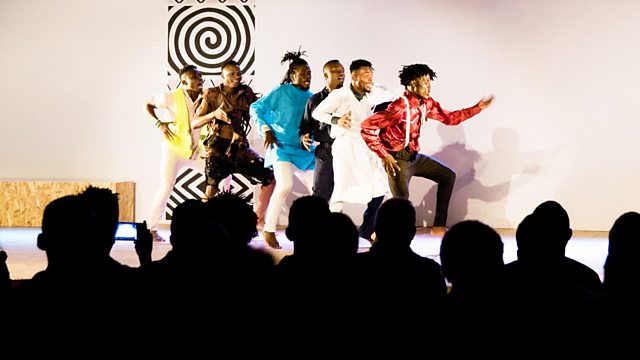 Rwanda's Returnees
Artists from Rwanda's diaspora are returning. Dr Zoe Norridge asks why and explores the contribution they're making to their home country as it recovers from its difficult past.
The arts are flourishing in Rwanda. This richness in theatre, literature, dance, film and photography has been made possible by exiled Rwandan artists who moved back home after the 1994 Genocide Against the Tutsi. Many of them were born overseas. Their parents fled the start of ethnic violence that began 60 years ago in 1959. They came back to build a new home: both literally and creatively.
Dr Zoe Norridge speaks to returnee artists who grew up in Uganda, Burundi, the Democratic Republic of Congo, Belgium, the UK and France to discover what it was that drew and continues to draw those in the diaspora back. Why did they leave the places where they grew up for a country with such a difficult history? And what contribution have these artists made to rebuilding both the arts and the nation?
Choreographer Wesley Ruzibiza, writer and musician Gaël Faye, theatre director Hope Azeda and actor and artist Natacha Muziramakenga, among others, explain how returnee artists drew on their international upbringing to question what it means to be Rwandan, generate new ideas and rebuild both the arts and their home.
Dr Zoe Norridge is a Senior Lecturer in African and Comparative Literature at King's College London. She recently translated Yolande Mukagasana's survivor testimony Not My Time to Die and is Chair of the Ishami Foundation.
Produced by Philippa Geering
An Overtone production for BBC Radio 4
Last on